Chashi Nazrul Islam - In loving memory
Chashi Nazrul Islam, a stalwart of Bangla cinema, passed away on this very day last year at the age of 73, but the stories he left behind on celluloid will remain forever. Here's a look back at the life and works of this towering figure of our entertainment industry.
Chashi Nazrul's struggle of life began at the early age of 16 when his father died and he had to take a job in 1957. His cultural activities, mostly with theatre group Krishti Sangha, continued to bloom. Knowing about his interest in acting, his brother in law Syed Awal, who was the chief assistant director of noted director Fateh Lohani, introduced him to Lohani. He was first cast in a small role in "Achia" (1961), but then was moved behind the camera to work as an assistant director. Two years later, he came to the limelight after working as an assistant director to Obaid Ul Haque in the film "Dui Diganta". At the same time, he directed and voiced radio dramas including "Ramer Sumoti", "Socrates" and "Sakhina Birangana".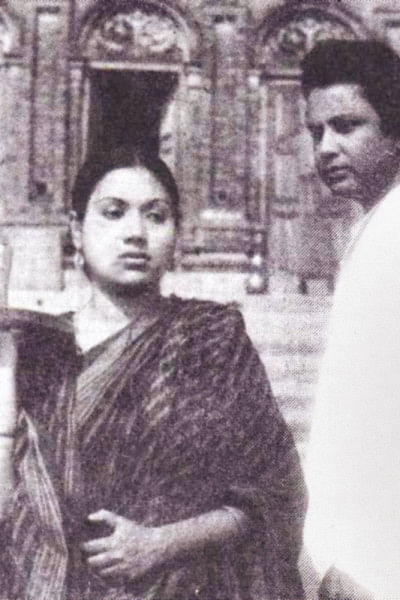 As the country descended into chaos in 1971, Chashi Nazrul Islam joined the Liberation War, and after he came back, he put together the first full length feature on the country's Liberation War, in "Ora Egaro Jon", which starred real-life Freedom Fighters alongside regular actors. His directorial career never quite lost the steam since then, as he continued to explore genres like literary classics (with "Devdas" in 1982, which he himself remade in 2013) and Behula Lakhindar, Liberation War (in 1974 film "Sangram" and 1995's "Hangor Nodi Grenade"), and familial and social matters. "Shubhoda" (1986), "Danga Fasad" (1990), "Padma Meghna Jamuna" (1991), "Shilpi" (1995), "Hason Raja" (2001) "Megher Pore Megh" (2004) and "Dui Purush" (2011). Two of his films released after his passing: "Ontorongo" (December 6, 2015) and "Bhul Jodi Hoy" (this Friday, January 8). 
Aside from winning two National Awards (For "Shubhoda" and "Hangor Nodi Grenade"), a Lifetime Achievement Award from BACHSAS, and the honours of Ekushey Padak (2004), he also served as the chairman of the Bangladesh Film Director's Association, as a member of the censor board and of the joint production committee.