Earth, Wind & Fire soul band founder Maurice White dies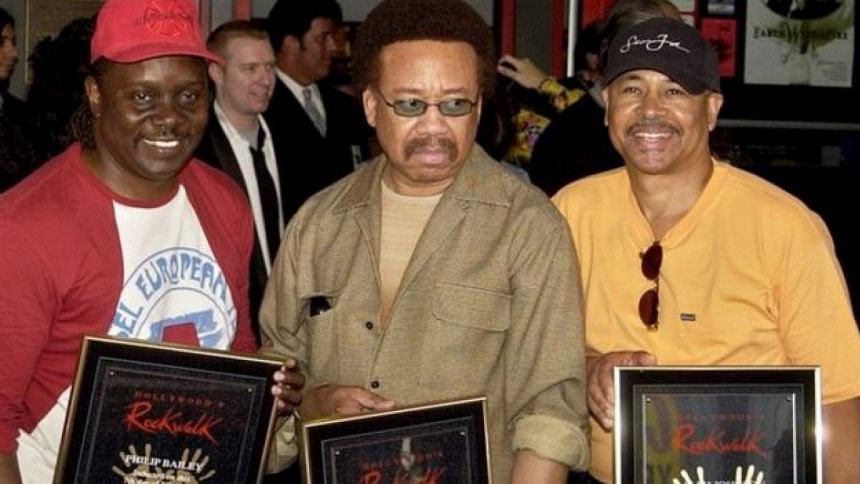 The founder of soul group Earth, Wind & Fire, Maurice White, has died in the US, his brother has said.
White, 74, died in his sleep in Los Angeles on Thursday morning. He suffered from Parkinson's Disease.
His band had a series of hits including September, Boogie Wonderland, Shining Star and After the Love has Gone.
The singer-songwriter was diagnosed with Parkinson's in 1992 but his condition was reported to have got worse in recent months.
Earth, Wind & Fire were inducted into the Rock and Roll Hall of Fame in 2000, and Maurice was individually inducted into the Songwriters Hall of Fame in 2010.
Popularly known by his nickname of Reese, he worked with various well-known recording artists such as The Emotions, Barbra Streisand, Cher and Neil Diamond.
Earth, Wind & Fire have sold more than 90 million albums worldwide.
"My brother, hero and best friend Maurice White passed away peacefully last night in his sleep," Verdine White, also a member of the band, told The Associated Press on Thursday.
"While the world has lost another great musician and legend, our family asks that our privacy is respected as we start what will be a very difficult and life changing transition in our lives. Thank you for your prayers and well wishes."