"Om Shanti Om" sequel may well be in the pipeline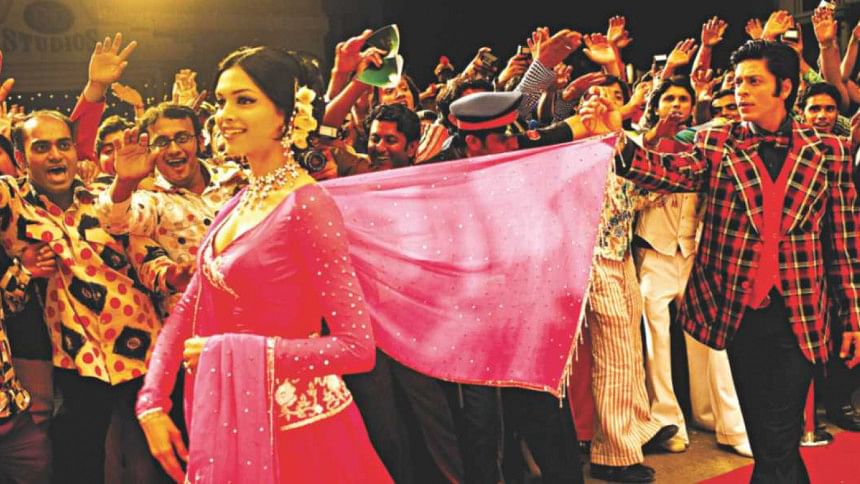 Bollywood megastar Shah Rukh Khan recently dropped hints that his first film with Deepika Padukone, "Om Shanti Om", might be set for sequel.
In a Twitter chat, the film's director posted a picture of a jacket and suggests that they should have used it in the film, to which SRK wrote, "Arre yaar. Let's do it in part 2 now. Last nite kids telling me how much they love OSO."
Director Farah Khan replied, "Wish you were here to see how much love our film gets even in its 10th year..."
"Om Shanti Om" also featured Arjun Rampal, Kirron Kher, Shreyas Talpade and Satish Shah. The reincarnation-revenge drama was released in 2007.
The film was recently adapted for a Japanese musical and received wide appreciation.
Source: Hindustan Times