Bollywood blue blood Ranbir takes walk on the wild side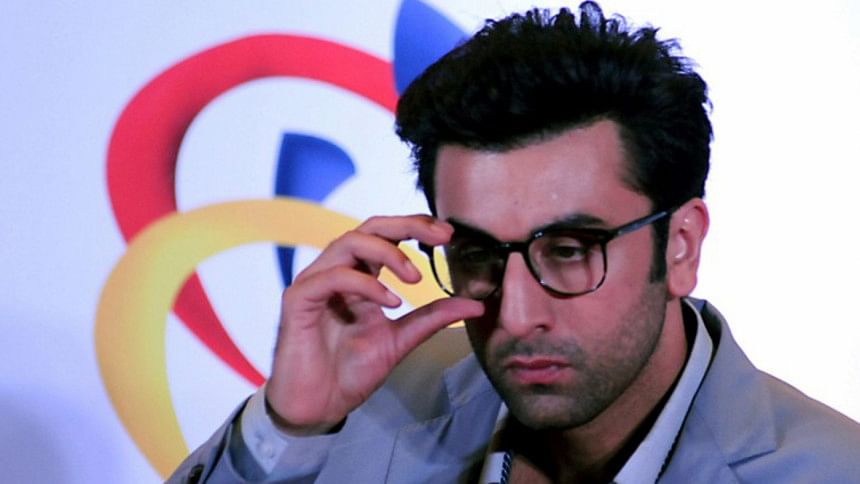 Ranbir Kapoor, the scion of 'Bollywood's First Family', acknowledges his latest role as a streetfighter in Mumbai's underworld marks a dramatic departure for an acting heartthrob long regarded as being to the manor born.
"But that kind of risk gets us all excited," says the 33-year-old ahead of Friday's release of Hindi film "Bombay Velvet". "Even Spiderman has to take risks."
Directed by Anurag Kashyap, "Bombay Velvet" is one of the most hotly-anticipated Bollywood movies of the year with a cast that also includes Anushka Sharma, girlfriend of Indian cricket star Virat Kohli.
Set in the 1960s, Kapoor plays Johnny Balraj, an angry young man who falls in love with a jazz singer (Sharma) in between illegal boxing bouts that leave him black and blue.
He hides his black eyes with sunglasses even in the darkest of nightclubs.
Kapoor, the son of Bollywood legends Rishi and Neetu Kapoor and grandson of iconic director Raj Kapoor, studied film making in New York before making his screen debut in 2007's "Saawariya" (My Love).
Since then he has enjoyed a string of successes playing "coming of age" characters.
But now in his mid-30s, Kapoor wanted to take on more challenging roles and approached Kashyap when he heard that the director planned to make a movie out of a well-known book called "Mumbai Fables".
Web of lies
"Yes, there is pressure, but one should feel the pressure otherwise the glory would not be great," Kapoor told AFP in an interview at a hotel in Goa.
"I have done all these coming-of-age films and then to see me in this strata of society, in this character of Johnny Balraj, a boy consumed by the desire for a brighter future, who wants to be a big shot in the big bad world of Bombay but gets caught in this web of lies, was what excited me.
"I don't have any song or dance number, the film is challenging the norm, form and content."
Kashyap has a reputation for directing gritty movies such as the award-winning "Black Friday" based on a series of bombings in Mumbai in 1993 blamed on an infamous mafia boss.
Kapoor says his relationship with any movie's director is key to its success.
"My challenge is to be great friends with the director. In fact it's very important for the director and me to be in love with each other before we approach a film because the process is as fragile and as sensitive."
Despite a number of recent flops, Kapoor remains one of Bollywood's most in-demand stars and his forthcoming films include "Tamaasha" (Spectacle) and "Ae Dil Hai Mushkil" (Oh heart, it's difficult).
Even when his face is not plastered on billboards, Kapoor's relationship with glamorous Bollywood actress Katrina Kaif ensures he is never out of the limelight.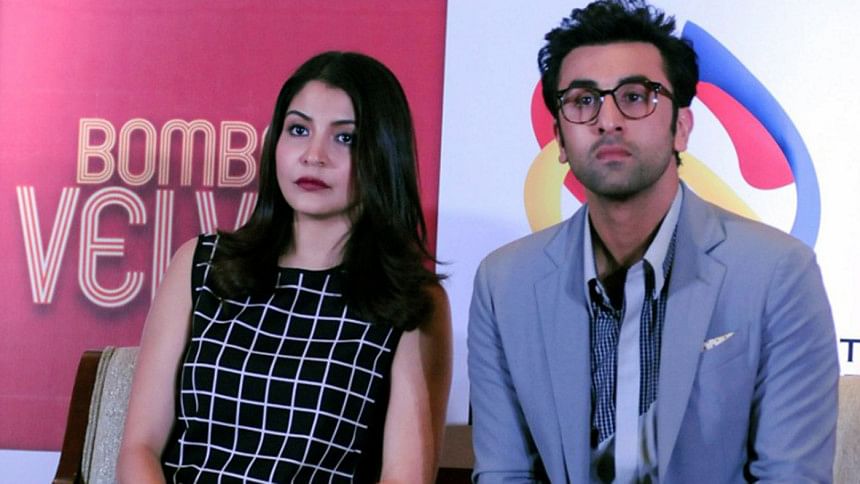 Paparazzi prey
When he and Kaif recently moved into a new home, TV cameramen and photographers followed them for five days.
"They were following my car, seeing where I got down, where Katrina got down, etc. All of that affects you and sometimes you feel life is a bit unfair," he said.
"Also because of mobile phones it is impossible to be free around your own city so you have to be stuck at home or travel a lot."
Home to several family dynasties, the Kapoors have the edge in Bollywood with their long line of famous actors and directors stretching back generations.
While other Bollywood stars such as Amitabh Bachchan and Shah Rukh Khan are avid users of social networks, Kapoor has no intention of joining them.
"I have two simple reasons for staying off social media. The mystery of an actor is anyway dying. We are visible everywhere -- TV, endorsements, promoting films, dancing at awards shows, newspapers," he said.
"I feel I can maintain some sense of longevity and mystery about myself by avoiding such platforms.
"Also I don't believe an actor in India has complete freedom of speech because if I say something or tweet something it is interpreted in many different ways and then I have the added burden of making people understand what I tried to say. Twitter is like a 24x7 press conference."
He says the flipside of stardom is the inability to travel in one's own country.
"I do wish I had travelled in India more. That's something I miss," he said.
"But I love the life I live and that I get to do what I love. Yes, your personal life takes a little bit of a backseat because you are constantly in a movie even though you are not working in a movie.
"But I guess that's all a part of showbiz."