"I am a late bloomer" … Saif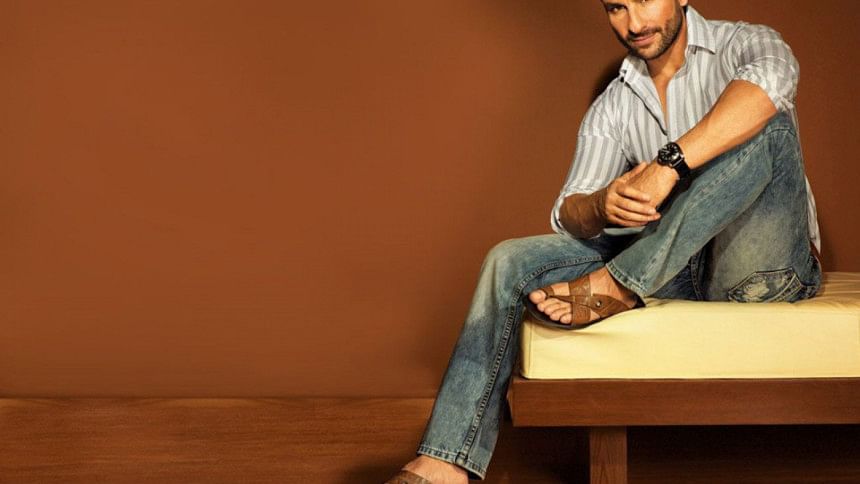 Describing himself as a "late bloomer", Bollywood actor Saif Ali Khan on Tuesday said he failed to follow his father Mansoor Ali Khan's footsteps to become a cricketer as he was not gifted to be a sportsperson.
"I am a late bloomer. I sort of came into my own in my 30s, which I think was far too late for a cricketing career. I played school cricket. But I don't think I have a god's gift kind of natural genius that my father had or all our players have," said Saif, who was at the Indian Premier League gala opening ceremony.
Talking about his late father, Saif hailed the former India captain for playing with one eye. "My father stopped playing international cricket when I was five years old, but I have watched him play. I remember him as a stylish batsman but his greatest feat of course was playing with one eye, which is quite incredible," he said.
Picking defending IPL champions Kolkata Knight Riders as his favourite team, Saif said he would have recruited explosive West Indies opener Chris Gayle, star India batsman Virat Kohli and mystery spinner Sunil Narine if he had an IPL team.
"I think it is great that cricket, as a game, has so many forms. There is the incredible form of Test cricket which I find amazing. Then you have the ODIs and the T20 which shows cricket's flexibility," said Saif, describing Twenty20 cricket as an interesting and exciting format.
Source: IANS