Malaysia deputy prime minister due Sunday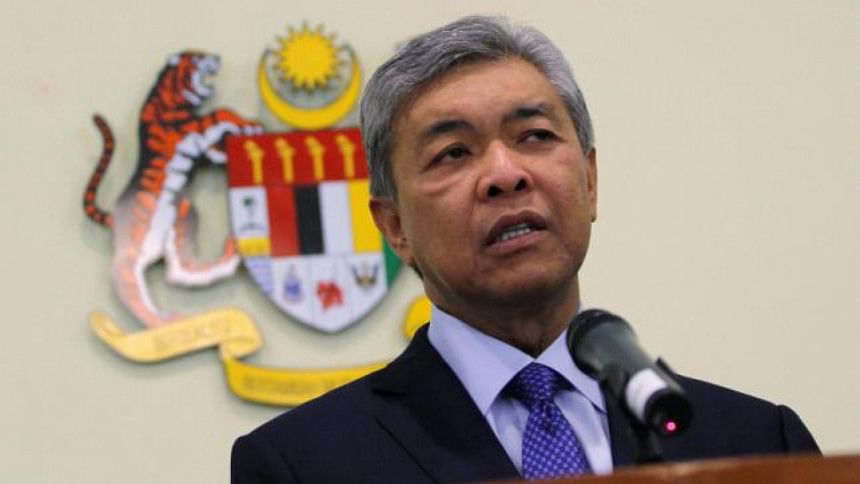 Deputy Prime Minister of Malaysia Ahmad Zahid Hamidi will arrive in Bangladesh on Sunday for a two-day visit to assess the situation of Rohingyas, forcibly displaced Myanmar nationals.
This will be his first official visit to Dhaka since assuming office as Deputy Prime Minister in 2015, according to Malaysian foreign ministry.
Apart from the bilateral meetings, Zahid would also travel to Cox's Bazar and witness plight of the forcibly displaced Myanmar nationals living in Cox's Bazar, the ministry said.
"This visit reflects Malaysia's concern and seriousness on the Rohingya refugee issue in general," it said in a statement today.
During his two-day visit, Zahid is expected to call on Bangladesh's Prime Minister Sheikh Hasina and other ministers to take stock of the existing bilateral relations and explore new areas of cooperation that were mutually beneficial to both countries, it said.
"Malaysia is optimistic that this visit will further strengthen the existing friendly ties between Malaysia and Bangladesh not only in the areas of bilateral cooperation but also on regional and international issues," the ministry said.