'32.8% people in 2 coastal upazilas had no income during 65-day fishing ban'
Says Manusher Jonno Foundation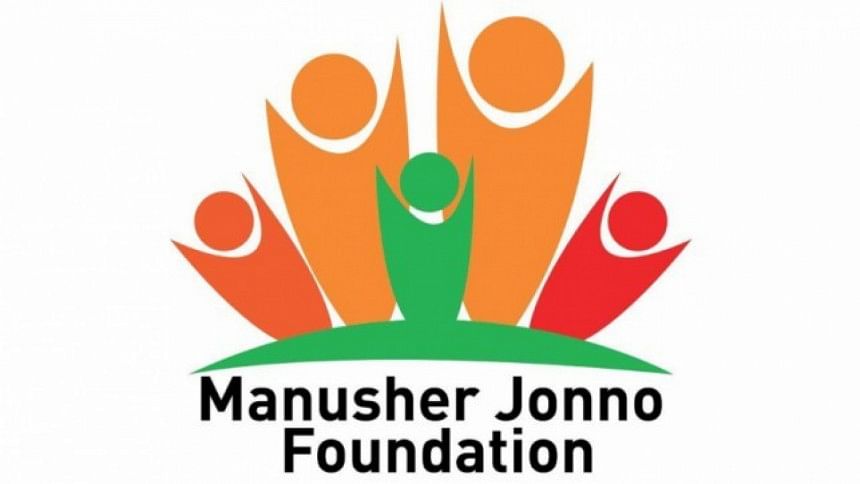 Some 32.8 percent people involved in fishing in two coastal upazilas had no income during the government-imposed 65-day fishing ban till July 23 this year, says a report of Manusher Jonno Foundation.
During the ban, the rest of the people in the upazilas -- Patharghata upazila of Barguna and Maheshkhali upazila of Cox's Bazar -- saw their average monthly family income drop to Tk 3,208 from Tk 11,125, said the report.
Besides, the average family income of respondents at four unions in Patharghata dropped to Tk 5,138.6 per month following the fishing ban between March and May 20 amid the pandemic, the report added.
MJF shared the findings of the report "Situation of Artisanal Fisher Folk Community during Covid and 65 Days Ban" during an online press conference today.
"Coastal fishermen have suffered huge economic losses due to the 65-day ban on fishing and [during the] general holiday during the pandemic," the organisation said.
"Not being able to fish for a long time, their loss has increased many times compared to last year," it added.
The telephone survey was conducted under MJF's "Sustainable Ocean" project, supported by the Danish Institute for Human Rights, in the two upazilas.
A total of 1,018 respondents including 306 females took part in the survey. Of them, 519 were from Patharghata and 499 from Maheshkhali.
University of Liberal Arts Bangladesh had partnered with MJF during the study, while Bangladesh Institute of Labour Studies and Coast Trust assisted in data collection.
The report said 38 percent respondents lost between 81 to 100 percent income and 26 percent lost 61 to 80 percent income.
During the 65-day ban, about 32.8 percent respondents got involved as day labourers and 16.5 percent took up mending boats and fishing nets, it said.
On the other hand, 86 percent respondents received food (rice) and cash support as 86.7 percent respondents had "fisher card", it added.
However, the survey found that about 87.4 percent respondents had to take loans to meet their regular expenses.
Addressing the press conference, MJF Executive Director Shaheen Anam said like in other parts of the globe, the shutdown enforced to contain coronavirus caused harm to the livelihood and income of many people in Bangladesh, especially those involved in the informal sector.
Its negative impact on the country's fishing community could be assumed as well, she said.
Besides, the 65-day ban that is being imposed each year also negatively impacted the coastal fishing community's livelihood, she added.
The report said 62 percent female respondents found the situation regarding domestic violence had worsened during the Covid-19 and the ban period.
On Covid-19 awareness, about 99 percent respondents reported they had been sensitised from different sources including union parishad, media and neighbours.
Also, 51.8 percent respondents said they could catch more fish after the ban had been imposed last year, said the report.
It recommended creating opportunities for diversified income generation among coastal fishing community, and increasing food support as well as to introduce cash support for poor fishermen.
It further recommended improving access to information related to health and services in the study area.