Skipping towards Guinness World Records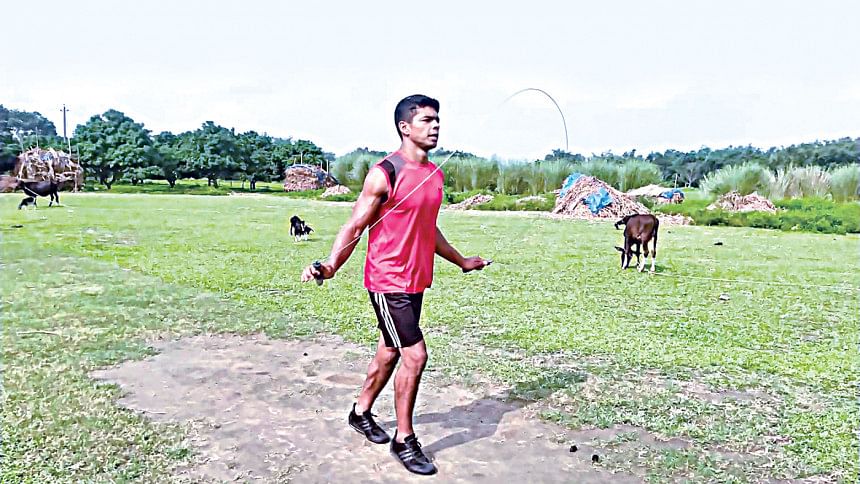 Skipping is a playground staple for people of all ages. Rasel Islam, a teenager from Thakurgaon, has commandeered the sport with two Guinness World Records to his name. On January 2, 2021, he set new world records by skipping 145 times in 30 seconds on one foot, and another by skipping 258 times in 1 minute. To improve his hand-eye coordination and muscle endurance, the 18-year-old trained for six months before attempting to break the records.
Rasel has been skipping since 2017. "People used to discourage me from skipping, saying it is a 'girl's sport'. Nonetheless, I continued practicing, as I was determined to prove my ambitions," he said.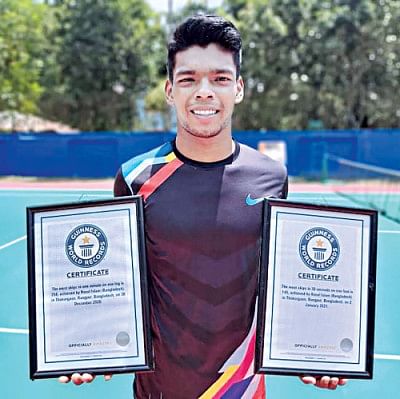 Rasel looks up to Konok Karmakar, who is currently the highest Guinness World Record holder from Bangladesh, with 15 records to his name. "The fact that someone from Bangladesh won accolades for his talents inspired me. I thought that if he can do it, I can do it too," said Rasel, who applied for the Guinness World Records in 2019.
The young skipper received his official recognition certificates on July 29 this year. "My family was over the moon. People came over to our house to take pictures with me," Rasel added.
This is just the beginning for Rasel as he hopes to break more records in the skipping category, moving forward. He has already signed up for 10 more records. "I plan to participate in the World Jump Rope Championship. I also want to form a team of skippers in Bangladesh, so we can compete on international platforms," concluded Rasel.
The author is a freelance journalist. Email: [email protected].