3 injured in separate clashes between BCL, JCD men in Sylhet, on RU campus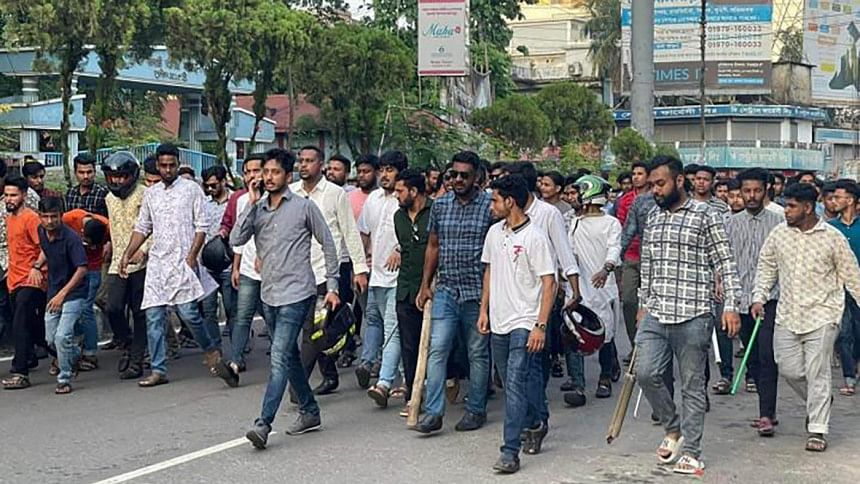 Three persons including a journalist were injured during separate clashes between activists of Bangladesh Chhatra League and Jatiyatabadi Chhatra Dal in Sylhet and on Rajshahi University campus today (May 23, 2022).
In Sylhet, a journalist was injured during the BCL and JCD clash in the city's Chowhatta point area this afternoon.
The injured journalist Moin Uddin Monju of UK based television Channel S was admitted to Sylhet MAG Osmani Medical College Hospital, reports our Sylhet correspondent quoting Mohammad Ali Mahmud, officer-in-charge of Kotwali Police Station.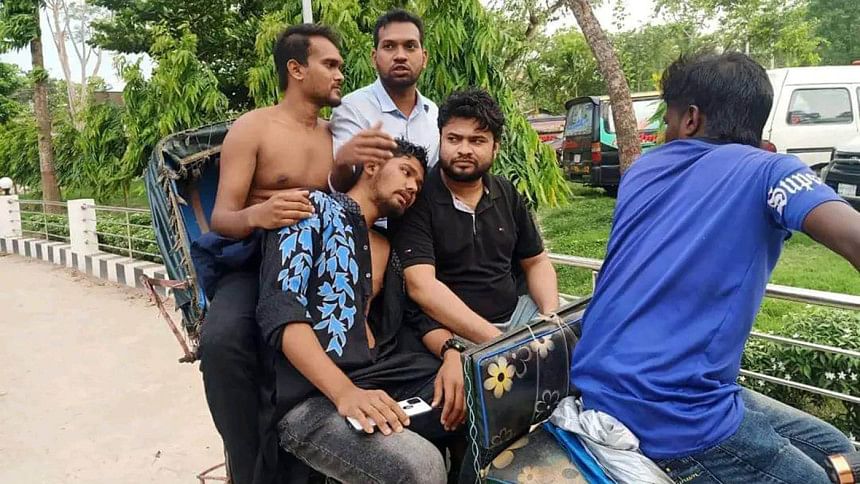 The clash occurred when JCD and BCL brought out processions at the same time at the Chowhatta area, said the OC.
During the clash, JCD activists entered the nearby Govt Alia Madrasa. "Moin Uddin Monju entered the madrasa during the clash and some activists attacked him there," OC Mahmud said.
Additional police are now deployed in the area and the situation is under control, he added.
On Rajshashi University campus, two JCD leaders were injured after some BCL men allegedly attacked them this afternoon.
The injured are MA Taher, joint convener, and Jakir Rezwan, a member of convener committee of JCD RU unit.
According to witnesses, a group of JCD leaders were having a conversation at the Martyred Intellectual Memorial area when 10-15 BCL men led by BCL leaders Kabiruzzaman Ruhul, president of Bangabandhu hall and Sakhawat Hossain Shakil, vice president of Suhrawardy hall attacked them, reports our RU correspondent.
Sultan Ahmed Rahi, convener of JCD RU unit, said the injured were taken to Rajshahi Medical College Hospital.
RU BCL president and secretary ordered the attack, he said.
When contacted, RU BCL President Golam Kibria said, "JCD men took positions to create chaos on campus, so our leaders fought back."
"We heard about the incident," said RU Proctor Prof Ashabul Haque. "We will investigate the matter."