Teachers at public univs: Worktime set at 40 hours a week
University Grants Commission finalises policy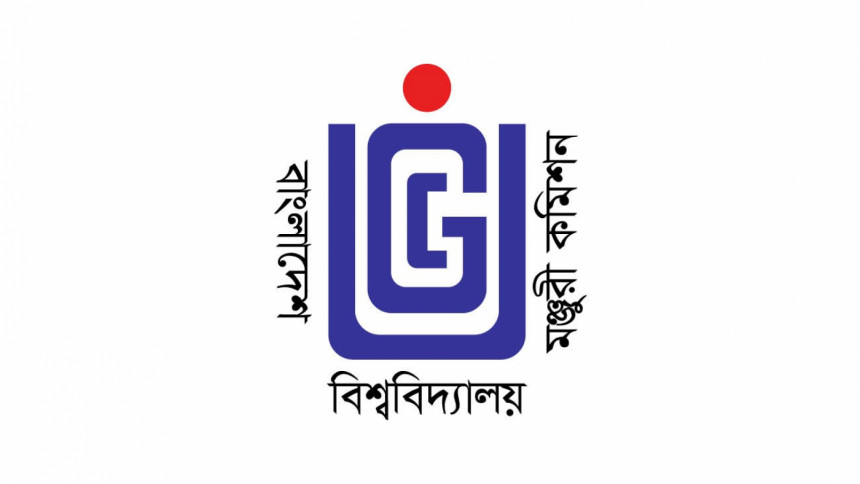 A public university teacher will have to work 40 hours a week. Of this period, 13 hours must be spent on providing direct lessons to students on average.
This has been stipulated by a policy, drawn up by the University Grants Commission in order to fix the teaching workload of all faculty members of the public universities.
The policy titled "Teaching load calculation policy for public university teachers" has been prepared to keep teachers on the campus for a longer period and determine how many teachers are needed for a particular university for proper education and research.
Under the policy, a professor's direct teaching hour will be 10 hours, an associate professor's 12 hours, an assistant professor's 14 hours and a lecturer's 16 hours, said UGC officials.
Besides lecturing at classes, each teacher will have to conduct student counseling for one hour per week.
UGC officials said once the policy comes into force next week, teachers' stay on the campus and their engagement with students will increase significantly.
The policy will be sent to all public universities by next week.
According to officials, there are allegations that many public university teachers do not spend enough time on the campus, and teach at private universities instead. Many even take classes at five-six private universities. Some of them spend time on consultancy jobs.
"We hope that public university teachers will stay at the campus for a longer time following the implementation of the policy," said Ferdous Zaman, secretary of UGC.
He said that a UGC meeting on Tuesday finalised the policy.
Commission officials also said that sufficientnumber of teachers is essential for ensuing proper educational and research activities at public universities. The policy has been devised to ensure this. It will also be helpful in determining the number of teachers needed for any particular university.
"Following the implementation of the policy, it will be easier to determine how many teachers will be required for the higher education institutions. In addition, this policy will play an important role in preparing organograms of different departments of universities. Renowned academicians have cooperated with the UGC in formulating this policy," said Prof Dil Afroza Begum, acting chairman of UGC.
There are 15,500 teachers at 53 public universities. About 3.50 lakh students study at 50 of those universities.
In the policy, a teacher's weekly 40 work hours has been divided into two parts -- Contact Hours and Non-Contact Hours. The 40 hours included five hours for prayers and lunch break.
Under the Contact Hours, a teacher will have to deliver lectures at the classroom, give lessons at practical classes, hold tutorial classes, and supervise projects, internships or thesesof students for 13 hours per week.
A teacher's Non-contact Hourswould cover preparation of course materials, conducting research, writing articles and books, preparing questions, evaluating exam answer scripts and attending academic and administrative meetings.
The policy says that the Contact Hoursfor the head of a department and institution will be six hours.
Universities will be able to apply to the UGC for having 20 percent additional teachers for a particular department or institute, if there is a possibility of disruption in educational activities due to study leave of a large number of teachers, it adds.
Universities will file such applications based on teaching load calculation of a particular department or institution.
According to the policy, if the number of teachers working in a particular department is found bigger after calculation of teaching load, the additional number of teachers will continue in their jobs till retirement.
UGC Secretary Ferdous said there were serious problems regarding determining how many teachers were needed due to absence of a policy.
"We have seen that 10 teachers were recruited against the requirement of five. In other cases, five teachers were appointed against the required 10," he said.
UGC officials said a policy of workload of teachers at Indian universityis in place. A full-time teacher's working hours should not be less than 40 hours a week for 30 working weeks in an academic year, and the teacher must be available for at least five hours daily in the university/college.
Under the policy, professors and associate professors need to give 14 hours of direct teaching per week, whereas for assistant professors the requirement is 16 hours.
Prof Nizamul Hoque Bhuiyan, general secretary of the Federation of Bangladesh University Teachers Association, said they would be able to comment on whether the policy was bad or good only after it came into force.
"We have to improve the quality of education and the international rankings of the universities. To achieve these goals, we will need to conduct innovative researches and introduce research-oriented education…if we can use the working hours positively, it will be good for us," said Nizamul, also the general secretary of Dhaka University Teachers Association.