Setting up your ideal study space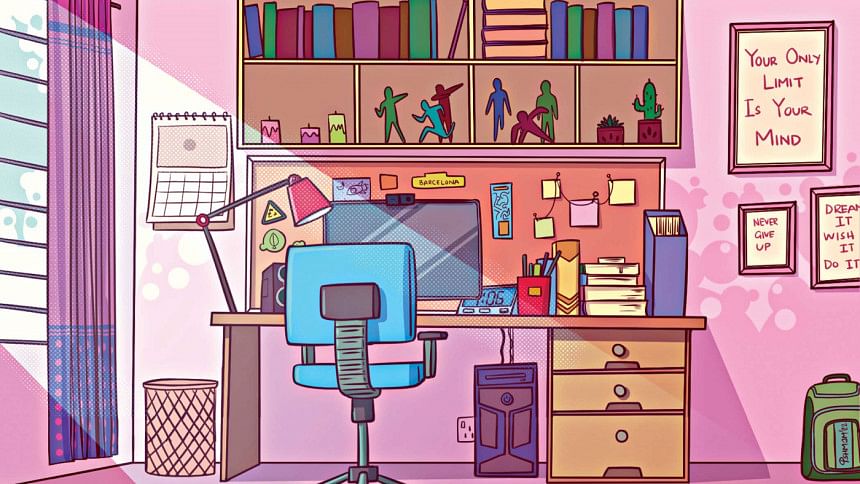 If you are going to be studying at home, taking the time to set up your study space properly is invaluable. It can help you stay organised, create positive associations with study and increase your productivity.
The perfect study area will look different for everyone, but there are key elements you should consider.
Ensure proper lighting
Try to set up your study space near a window if possible to maximise natural lighting. If you cannot set that up, a table lamp fitted with a white LED bulb might be a good option. It is equally important to position the light source carefully.
Personalise your space
Only you can know what inspires and motivates your productivity. Get a little creative, and make it a space that you actually want to spend time in. Having plants in your house can help reduce stress and anxiety, and can help spruce your study area. Keep your favourite candles to be surrounded by nice aromas while studying.
Keep things handy
Have all your study materials and stationery readily accessible – notebooks, pens, highlighters, post-it notes, and whatever else you might need. Use storage solutions like folders to sort out any paper piles on your desk, and stationery organisers to hold any loose items. Get a small clock to keep track of time and a calendar to note down deadlines and mark important dates. Always keep a water bottle on your desk to stay hydrated.
Minimise distractions
Set yourself some ground rules, like keeping your phone on silent mode and not checking personal emails or social media during study time. Make sure you have a set routine to stick to, with key tasks and breaks scheduled in. Listen to an instrumental playlist if you're the type of person who needs music to study.
Create a positive corner
Stick up photos, motivational quotes, goal lists, and images on a pinboard to keep yourself motivated. Whether it is your favourite movie or travel destination, posters can help create pleasant associations with your study space.
The author is a freelance journalist who likes reading, scribbling, and blogging. Email: [email protected]