Hybrid learning at universities: UGC finalises draft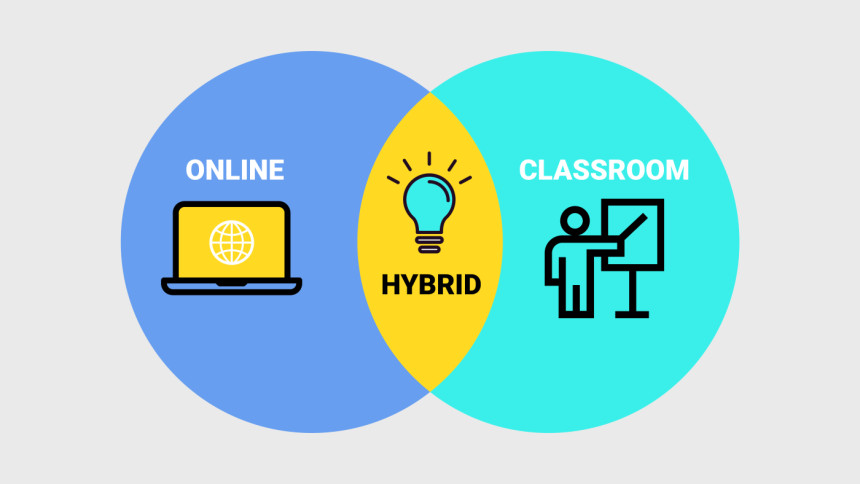 The University Grants Commission today finalised a draft of policy on hybrid learning for universities.
Hybrid learning will combine different media or instructional methods, including in-person and online learning, an UGC official said.
The draft was finalised after a virtual meeting of a committee that is working on developing the learning method.
The final draft will be sent to the Ministry of Education soon for government approval, said a statement of UGC today.
If a student is deprived of the opportunity of in-person classes, he or she will be able to recover the loss -- availing recorded classes. They will also have access to multimedia content.
UGC Member Professor Biswajit Chanda said that after introduction of hybrid learning, it will be more participatory.
Students will be able to participate in the learning process, and this will have a positive impact. This should prevent students from dropping out, he said.
Biswajit advised the universities to prepare for the implementation of the method, increase capacity and develop technical infrastructure.