HSC enrolment process from Dec 8, classes from Feb 1
Aspirants will be able to submit their admission application till December 15, said Prof Tapan Kumar Sarker, chief of the Inter-Education Board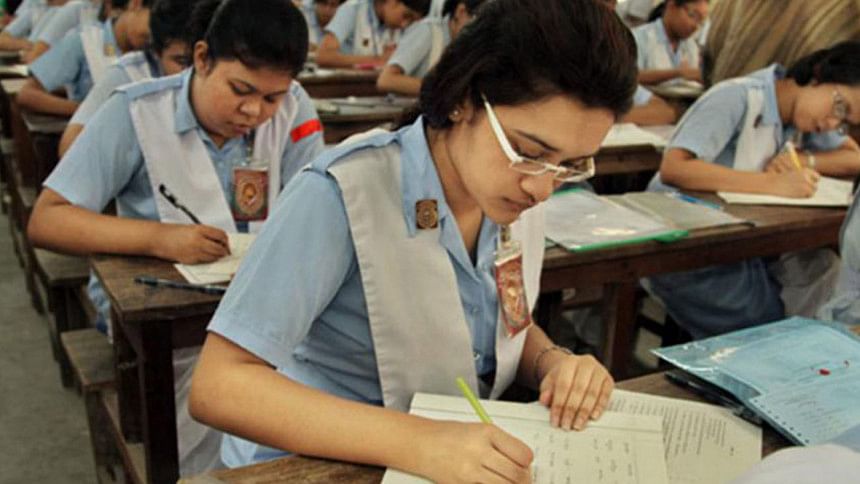 The online process for enrolling students to Higher Secondary Certificate (HSC) courses for the next academic session will begin on December 8.
Aspirants will be able to submit their admission application till December 15, said Prof Tapan Kumar Sarker, chief of the Inter-Education Board Coordination Committee.
He said that details of the admission process will be uploaded on the websites of education boards and xiclassadmission.gov.bd soon.
Students will need to complete the admission process within January 26 and classes for students of 11th grade will begin on February 1, said Tapan, also Dhaka education board chairman.
Usually, the new academic year for HSC and equivalent courses begins on July 1 but this year, like last year, will be different due to the Covid-19 pandemic.
Tapan said all colleges will need to enrol students through the online process, and that no would be allowed to enrol students through an offline process.
For several years, through an online process, students have been admitted centrally to class 11 in government- and private-owned colleges and madrasas based on the results of the Secondary School Certificate (SSC) exam.
Students can apply to a minimum of five and a maximum of 10 colleges. Respective boards then place a student in a college on the basis of their results and choices.
During the three-phase admission process, students can apply by paying a Tk 150 fee for each college or madrasa.