Dinajpur Board: SSC questions on 2 more subjects leaked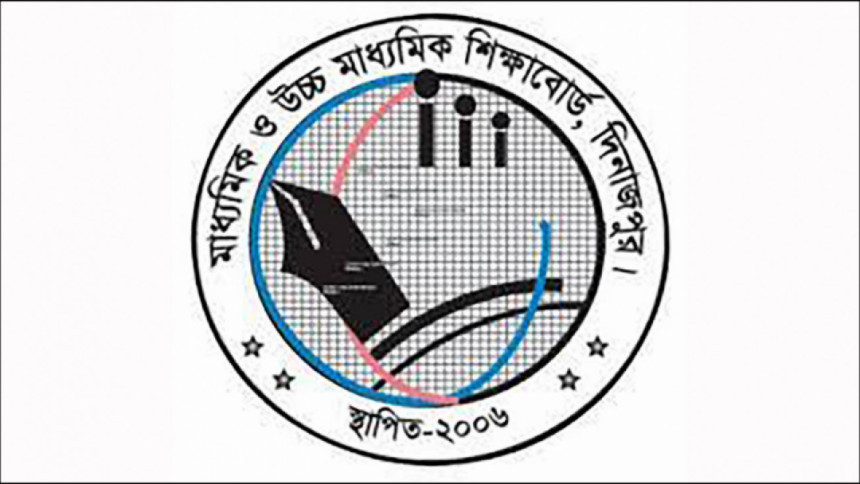 The question papers of two more SSC subjects -- biology and higher mathematics -- under the Dinajpur education board were also leaked, board officials admitted yesterday.
The board yesterday scrapped the questions prepared for the biology and higher mathematics exams, but did not postpone the exams as they have enough time to set new questions within the scheduled dates.
On Wednesday, it postponed the Secondary School Certificate exams on four subjects -- mathematics, physics, agriculture studies and chemistry -- after question papers for English exams were leaked at a centre in Kurigram's Bhurungamari upazila.
"We came to know that question papers of biology and higher maths were also leaked and so we have scrapped the questions of these papers.
"We, however, did not postpone the exams, as we will be able to prepare new questions by September 25, while the date fixed for the biology exam is September 28, and the one for higher maths is October 1," Prof Kamrul Islam, chairman of the board, told The Daily Star.
He said they were not certain about the leaks of these two question papers until yesterday.
Meanwhile, the board announced new dates for the four exams that were postponed on Wednesday.
The mathematics exam will be on October 10, agricultural studies on October 11, chemistry on October 13 and physics on October 15. All exams will begin at 11:00am and last two hours.
Earlier, the maths exam was scheduled for September 22, chemistry on September 24, agricultural studies on September 25, and physics on September 26.
According to board officials and the police, the question papers were leaked from the Nehal Uddin Pilot Girls' High School centre in Bhurungamari. Police on Wednesday arrested three teachers of the school for their alleged involvement in leaking the question papers.
The arrestees are Lutfar Rahman, the school's headmaster and an exam centre secretary; Russel Ahmed, the school's English teacher; and Jobayer Hossain, its Islamic Studies teacher.
In another development, three more people -- the school's agricultural studies teacher Hamidul Islam, Bangla teacher Sohel Chowdhury, and a worker Sujon Mia -- have been arrested in connection with the leak.
They have been arrested from their homes on Wednesday night, police said.
"All those who were involved with the leak will be brought under the purview of the law," said Al Asad Md Mahfujul Islam, superintendent of police in Kurigram.
In the meantime, the Directorate of Secondary and Higher Education yesterday suspended Bhurungamari upazila education officer Abdur Rahman for negligence of duty.
(Our Dinajpur and Lalmonirhat correspondents contributed to this report.)