No PEC exams this year due to Covid-19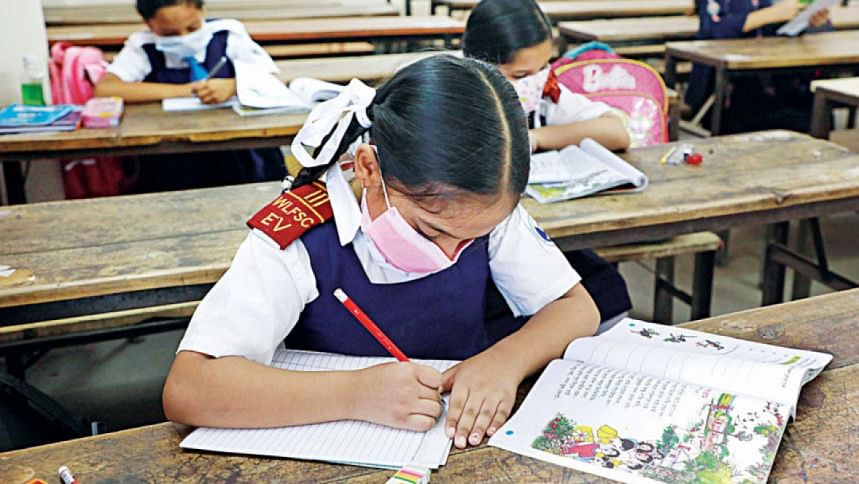 The government has cancelled this year's Primary Education Completion and its equivalent exams due to the coronavirus pandemic.
"There will be no Primary Education Completion examinations this year," Primary and Mass Education State Minister Zakir Hossen told The Daily Star this evening.
Earlier this month the primary and mass education ministry sent proposals to the Prime Minister's Office to cancel this year's Primary Education Completion and Prime Minister Sheikh Hasina approved the proposal, a top official of the ministry told The Daily Star.
PM's approval reached the minister Sunday evening, the official said.
The official added that since PEC exams were cancelled, now students of Class V will need to take annual exams at school.
PEC and its equivalent exams for fifth-graders is the largest public examination and that usually takes place in November.
This year about three million students were expected to take the PEC exams.
PEC exams were also cancelled last year due to the Covid 19 pandemic.