IU student assaulted by 'BCL men'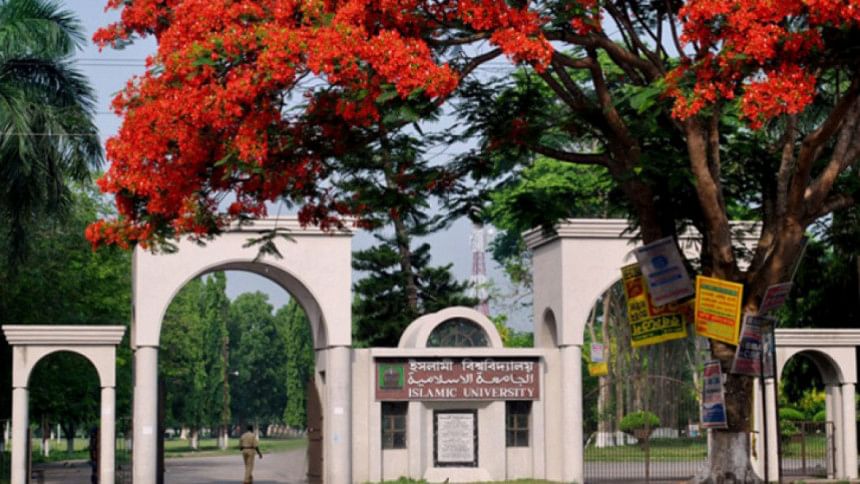 A student of Islamic University (IU) was assaulted allegedly by Chhatra League activists on the campus in Kushtia today.
The victim, Sharifuzzaman Shovon, is a second-year student of the applied nutrition and food technology department.
Meanwhile, Shovon filed a written complaint with IU Proctor Professor Shahadat Hossain Azad and student advisor Professor Shelina Nasrin against those involved in the incident seeking their punishment.
According to the complaint, a group of IU BCL unit activists, led by English department student M Masudur Rahman, attacked Shovon while he was going to IU Daina Chattar after finishing his class around 10:30am.
Touhid of Bangla department and Sajib of human resource management department under 2020-21 academic session were also among the accused.
They all are supporters of IU unit BCL vice-president Mridul Rabby.
Later, other students rescued Shovon from the spot and took him to IU medical centre for treatment.
They also threatened to kill the victim, said the complaint.
Shovon said Masud and others assaulted him on the basis of their previous enmity. "I demand punitive action for the accused involved in attacking me," he said.
Admitting the incident, Masud said that they assaulted Shovon as he hurled abuses towards him.
IU BCL unit vice-president Mridul Rabby said that there was no involvement of BCL in assaulting Shovon. Rather, it happened following an internal conflict, he added.
Many general students alleged that ragging and assaulting incidents happened repeatedly at the university as the university administration failed to take stern action against the accused involved in the incidents.
IU Proctor Professor M Shahadat Hossain said that he received a written complaint from the victim and said they were looking into the matter.