DU student fell unconscious after senior BCL activists 'kept him staring at bright light'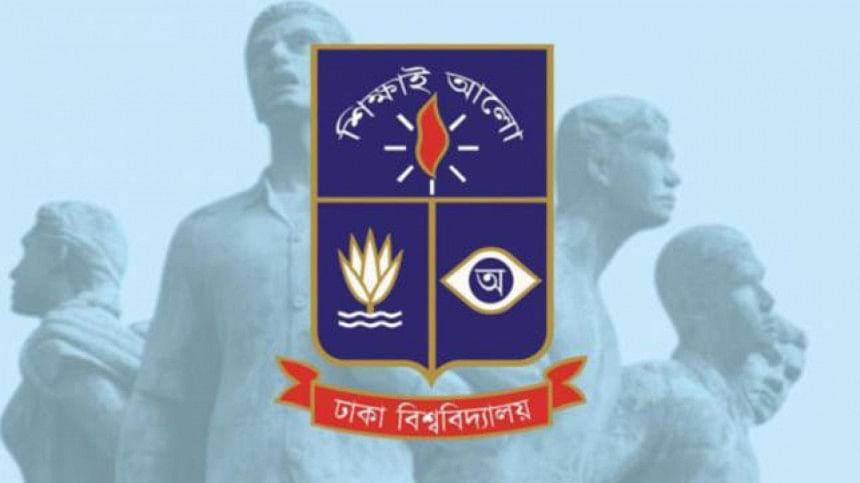 In yet another instance of attempt to exercise influence, six activists of Bangladesh Chhatra League have allegedly kept a first year student of Dhaka University staring at bright light until he lost consciousness and fell ill.
The incident took place at the guest room of Bijoy Ekattor Hall on DU campus on Wednesday night, reports our DU correspondent quoting the student, Akhter Hossain, of Mass Communication and Journalism department.
Akhter submitted a written complaint to this end to the hall's Provost Prof Dr Abdur Basir today.
The accused are: Kamruzzaan Raju of Sociology department, Saiful Islam of International Relations, Saiful Islam Rohan of Public Administration, Hridoy Ahmed Kajol of History, Yamin Islam of Social Welfare department, and Omar Faruk Shubho of Psychology. All of them are students of 2019-20 session and followers of BCL leaders Abu Yunus and Rabiul Islam Rana, who are supporters of BCL's DU unit General Secretary Saddam Hossain.
Talking to The Daily Star, Akhter said he was ill and could not go to the guest room where he was summoned along with some other students by the six BCL activists around 9:30pm on Wednesday night. He was, however, summoned again and had to go.
"After I went to the guestroom being summoned again, they asked me why I did not come earlier. I told them I was ill, but they paid no heed to me," Akhter said.
"What illness are you having? I just saw you near Arts Faculty in the afternoon. You will keep staring at the light," Akhter quoted one of them as saying.
Akhter fell ill after staring at the light for some time and was sent back to the common room of the hall with help of another batch mate. He fell unconscious and had to be taken to Dhaka Medical College Hospital immediately.
Doctors conducted necessary medical tests including ECG and Covid-19 test, and gave him primary treatment before releasing him later in the night.
Provost Prof Basir told The Daily Star that a committee has been formed to investigate the incident and submit a report within three working days.
"If the allegations are proven against the accused then they will be handed the highest punishment for the misconduct," he said.
Contacted, Saddam Hossain said, "I came to know about the incident. We will take organisational action against anyone if found to be using Chhatra League's name while getting involved in any misconduct."