Dhaka University 'Kha' unit admission test held
The entry test for the 2021-22 academic session under Dhaka University's 'Kha' (B) unit -- Arts Faculty – was held today.
The entry test started at 11am in all divisions and ended at 12:30pm.
The exam was held at eight universities -- Dhaka University, Rajshahi University, Chittagong University, Khulna University, Barishal University, Begum Rokeya University, Bangladesh Agricultural University, and Shahjalal University of Science and Technology, reports our DU correspondent.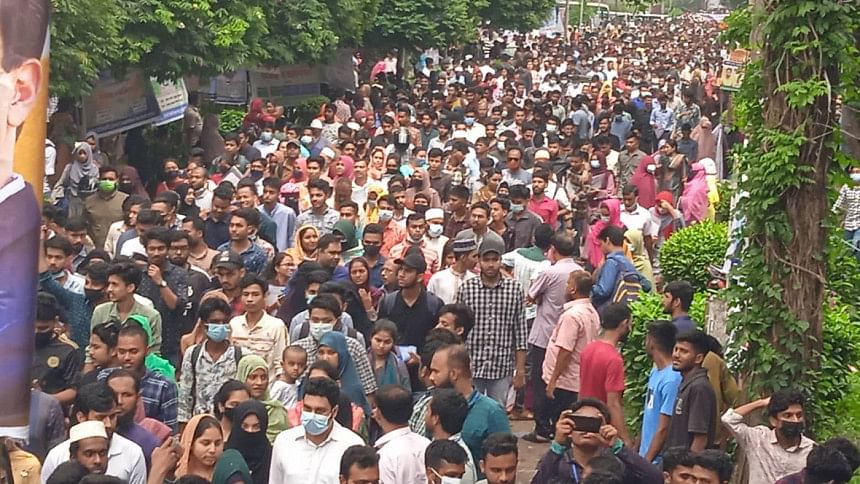 According to sources, a total of 58,554 students will compete for 1,788 seats.
In the exam rooms, no electronic devices were permitted.
Meanwhile, the 'A' unit admission test for the Science Faculty is scheduled for June 10.
The 'D' unit test for the Social Science Faculty will be held on June 11, and the 'Cha' unit exam for the Fine Arts Faculty (General Knowledge) on June 17.