Decision to shift CU Fine Arts Dept from campus to city was wrong
Says Hasan Mahmud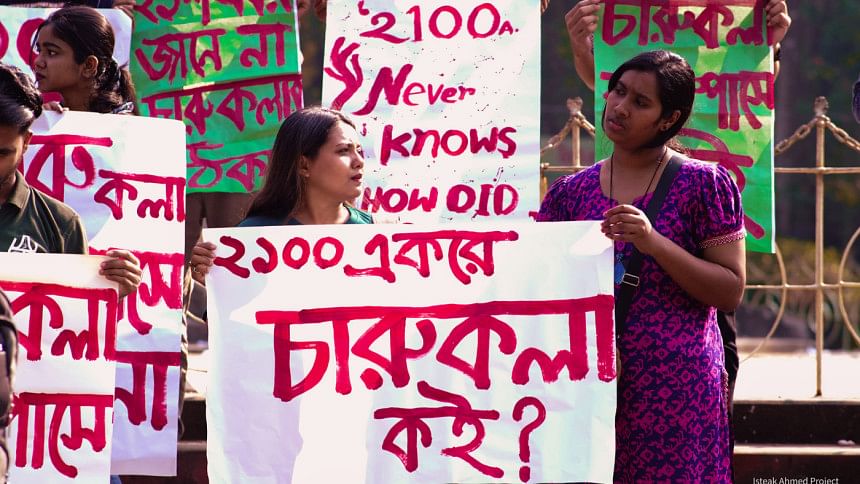 Information and Broadcasting Minister Hasan Mahmud today said Chittagong University authorities' decision to shift its Fine Arts Department from the main campus to the port city was wrong.
Hasan Mahmud, also Awami League Joint General Secretary, came up with the remark while addressing a programme as the chief guest this afternoon on the occasion of the university's 57th founding anniversary, reports our Chattogram staff correspondent.
Stating the need to increase cultural practices in the university, the Information minister said "I saw a small human chain to bring back the Fine Arts Department to the main campus from the city while I was coming here. I think it was a wrong decision to move the department from this campus to the city…it is my personal opinion."
"I have discussed with the university's vice-chancellor that at least the master's programme of the department should be brought back to the university campus for the time being and the honours' department can stay in the city campus. As there are some infrastructural problems, the university administration will look into that," the minister said.
"If there is no practice of fine arts in the university campus, how will the university be colourful. Fine Arts is one of the main parts of art culture, I support it," he said.
Chittagong University will become a platform for cultural practices as well as knowledge and science," he said.
The Department of fine arts of Chittagong University started its journey in 1970. In 2010, the institute of fine arts was established by merging with the Government Fine Arts College of the city. The institute is located 22 km from the CU on Badsha Mia Road in Mehedibagh in the port city.
Currently, the number of students in the institute is 353. Of them, 179 are female and 174 are male students.
Recently, students at Institute of Fine Arts at CU have been demonstrating demanding transfer of the institute to CU's main campus.