'BCL factional clash' breaks out at CU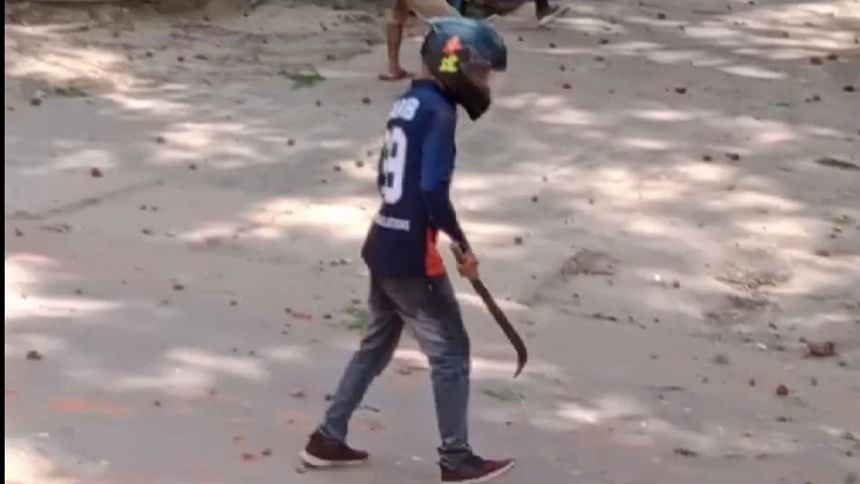 Two factions of Bangladesh Chhatra League (BCL) locked into a clash at Chittagong University this afternoon, sources in the university said.
The clash broke out between the BCL faction CFC and members of the Sixty-Nine group around 1:30pm. The clash was going on when this report was filed at 2:30pm.
The members of Sixty-Nine group have taken position at Shah Jalal Hall while CFC group is at Shah Amanat Hall, reports our staff correspondent from Chattogram.
The BCL men were pelting brick chunks towards each other from the halls. Some of the BCL men were seen carrying sticks and iron rods, sources inside CU said.
"The university administration is on the spot and tried to bring the situation under control. Police have cordoned off the area," Najemul Alam Murad, CU assistant proctor, told The Daily Star.
Earlier the same group locked into chase and counter-chase at the campus on Wednesday night.