24 SUST students still on hunger strike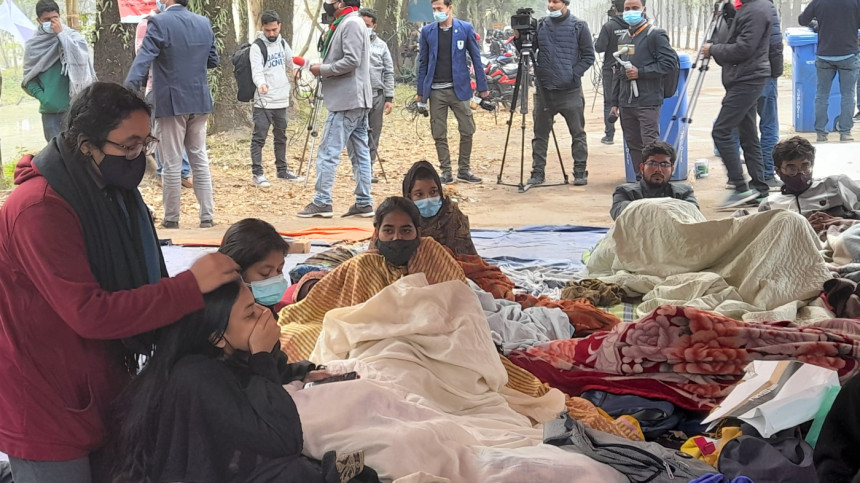 Twenty-four students of Shahjalal University of Science and Technology (SUST) have been on hunger strike for the past 20 hours, demanding Vice-Chancellor Prof Farid Uddin Ahmed's resignation.
They began the "hunger strike until death" in front of the VC's residence at 2:50pm yesterday, after the VC refused to resign by noon, the deadline set by the protesting students, reports our Sylhet correspondent.
Two of the students -- Dipanwita Brishty and Naima Nishat -- fell sick during the hunger strike.
Dipanwita, a student of social work department, became ill around 11pm last night. She was taken to the hospital but she returned to the hunger strike after receiving primary treatment.
A doctor was called when Naima fell sick this morning, according to another demonstrator Sadia Afrin.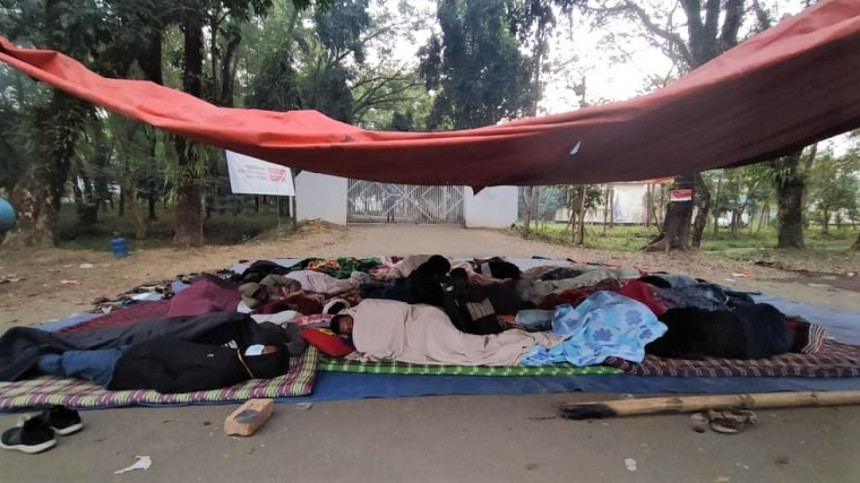 Around a hundred teachers, including Treasurer Prof Anwarul Islam and Teachers Association President Prof Tulshi Kumar Das, went to the students 8:45pm yesterday to convince them for ending their hunger strike.
The protesting students, on the other hand, refused to talk until the teachers joined their call for the VC's resignation. Around 11pm, the teachers left the spot.
The demand for the VC's resignation was raised after students were injured as police used truncheons on them, fired rubber bullets and sound grenades on Sunday evening to free the VC from confinement to his office.