44th BCS preliminary exams: Over 3.5 lakh candidates vying for 1,710 posts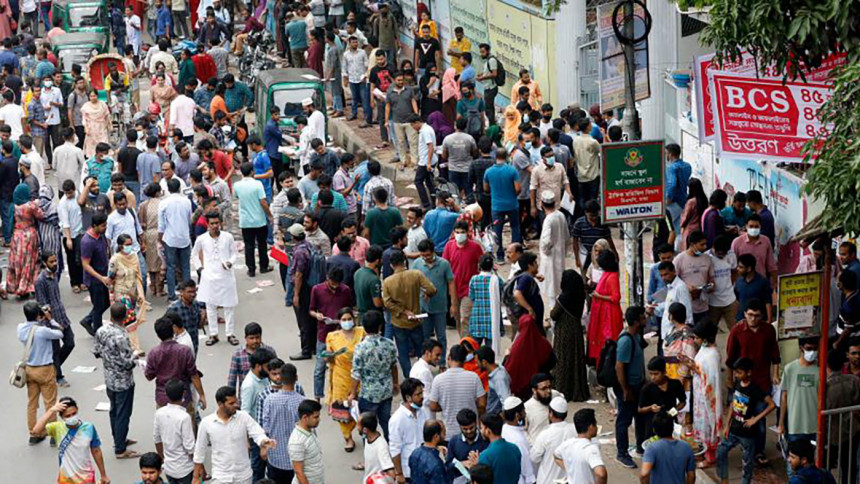 The preliminary exam for the 44th Bangladesh Civil Service (BCS) under Public Service Commission (PSC) was held today (May 27, 2022).
Over 3.5 lakh candidates appeared for the two-hour-long test vying for 1,710 posts in different cadres.
The tests were held in Dhaka, Chattogram, Rajshahi, Khulna, Barisal, Sylhet, Rangpur and Mymensingh divisions simultaneously from 10:00am to 12pm.
According to PSC, a total of 1,84,339 candidates sat for the tests in Dhaka, 32,581 in Rajshahi, 30,229 in Chattogram, 25,967 in Khulna, 11,639 in Barisal, 10,519 in Sylhet and 28,532 in Rangpur.