Online job fair kicks off for persons with disabilities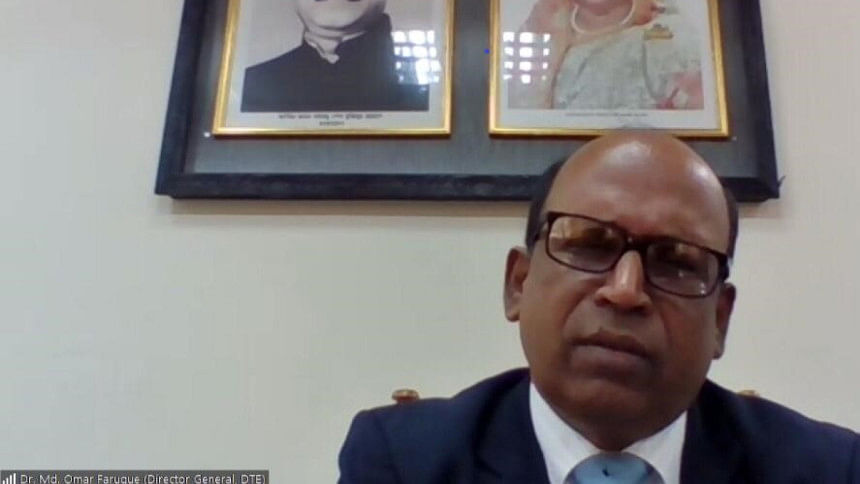 A two-day online job fair for persons with disabilities has been inaugurated today.
With the help of the EU-backed ILO Skills 21 project and the FCDO-funded Innovation to Inclusion (i2i) project, the fair was organised by Bangladesh Business & Disability Network (BBDN) where Aspire to Innovate (a2i) program of the government and Bdjobs lent technical support.
The goal of this fair was to connect qualified persons with disabilities with employers by leveraging technology to enhance their employment opportunities.
Under the ILO's Skills 21 project, the aim is to increase the employment-oriented skills and jobs for persons with disabilities through their inclusion in technical education.
In this regard, seven government technical education and training institutes and two teacher training centres of the country are being transformed into model institutions.
These organizations are attempting to raise awareness among local students with disabilities, their parents, teachers of institutions, and local employers about the benefits of inclusion of students with disabilities in technical education and in the workplace.
They are also working to raise awareness to make the institutes accessible to persons with disabilities and create employment for them.
Dr Md Omar Faruque, director general of Directorate of Bangladesh Technical Education, Ardashir Kabir, chairman of Bangladesh Business & Disability Network and president of Bangladesh Employers Federation, Zaheer-bin-Siddique, country representative of Leonard Cheshire, Fahim Mashroor, managing director and CEO at Bdjobs, Mostafa Azad Chowdhury, senior vice president of Federation of Bangladesh Chambers of Commerce and Industry (FBCCI), Tuomo Poutiainen, country director, International Labour Organization (ILO) in Bangladesh, addressed the event, among others.