World to stand united against IS!
Report says Russia, China to support new UNSC resolution against the group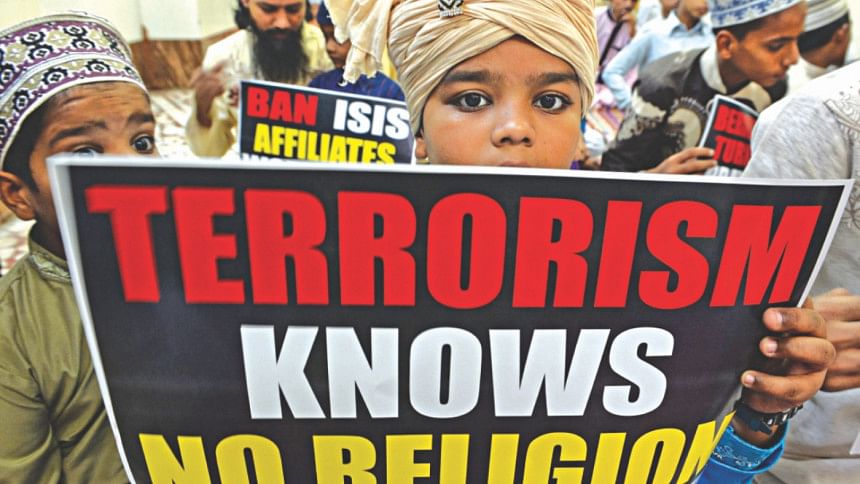 World powers are poised to forge a single resolution at the United Nations Security Council to declare a common war against Isis and "eradicate" jihadists in Iraq and Syria, The Independent understands.
The attacks in Paris as well as the downing of the Russian jet over the Sinai Peninsula have galvanised a hitherto divided Security Council. And a new reality exists: with its alleged execution this week of a Chinese national, Isis has now slaughtered citizens of all five permanent Security Council members.
French officials said they were formally submitting a draft resolution to the Security Council, pushing aside a competing draft offered by Russia earlier this week. It could be adopted as early as Friday or over the weekend.
The French manoeuvre reflected confidence that its resolution would not provoke Russian or Chinese vetoes and would thus win approval.
The text, shared with the The Independent, calls on member states "with the capacity to do so" to "take all necessary measures, in compliance with international law, in particular international human rights, refugee and humanitarian law, on the territory under the control of Isil [Isis] in Syria and Iraq, to redouble and co-ordinate their efforts to prevent and suppress terrorist acts committed specifically by Isil… and to eradicate the safe haven they have established in Iraq and Syria".
The resolution "is short, strong, and focused on one primary goal: the fight against the common enemy, Daesh [Isis]", said France's ambassador to the UN, François Delattre. "We intend to work with all our Security Council partners to achieve a swift adoption of this project, around which we hope the international community will come together."
Passage of the French draft would mark a signal moment for the Security Council, where any resolution that explicitly endorses outside interference, particularly military interference, within the borders of a sovereign nation routinely encounters stiff resistance, usually from Russia or China. On Syria alone, the last time the council passed a unanimous resolution was in July of last year – on providing humanitarian aid.
The Russian version is only slightly amended from the one it submitted in September. At the time, it was spurned by London, Paris and Washington because it included provisions seeking the co-operation of governments in the region, including the regime of Bashar al-Assad in Syria.
There is still nothing to indicate that Moscow is about to cut Assad loose.
The draft resolution recalls that, by "its violent extremist ideology, its terrorist acts, its continued gross systematic and widespread attacks directed against civilians" and other crimes, Isis "constitutes a global and unprecedented threat to international peace and security.