30 dead, hundreds missing in Guatemala landslide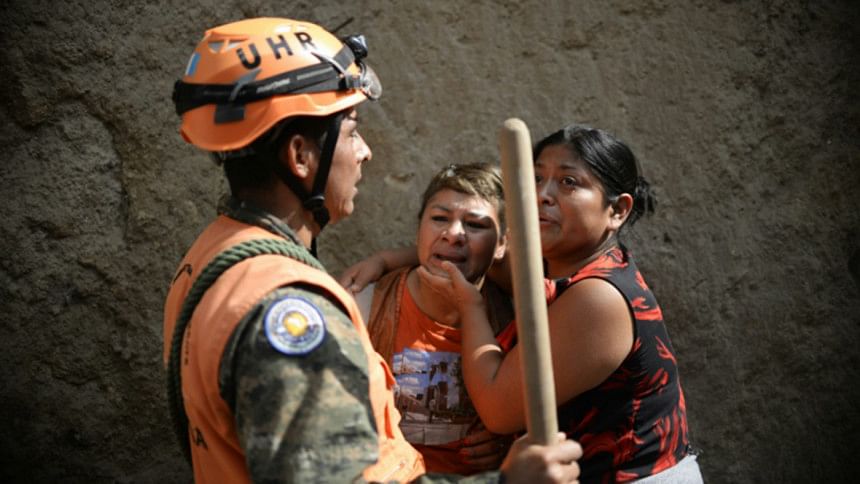 At least 30 people were dead and several hundred missing a day after a landslide smashed through a village on the outskirts of the Guatemalan capital, officials said.
More than 500 rescue workers, police and soldiers, as well as desperate residents, clawed away at the debris with picks and shovels searching for survivors all day and into the late evening, before suspending the painstaking hunt for the night.
Families reported receiving text messages from people they believed to still be trapped, more than 24 hours after the landslide struck the village of El Cambray II, in the municipality of Santa Catarina Pinula.
Authorities said that about 600 people are missing and they expect the death toll to rise. Their estimate is based on the 125 homes that Thursday's landslide destroyed or damaged after heavy rain.
The affected area is about 15 kilometers (10 miles) east of the capital Guatemala City.
"We have 29 dead people identified and one still unidentified," Sergio Cabanas, incident commander for the government's disaster reduction office CONRAD, told AFP.
The victims include at least three children.
Thirty-four people were pulled out alive from the mud and rubble, while 25 others were injured, CONRAD officials said.
The impact of the heavy rain was exacerbated by a nearby river, officials said. Municipal authorities had urged the community several times to relocate, most recently in November last year.
Amid the debris Josue Coloma, a 40-year-old mechanic, anxiously looked on as a rescue crew dug through the mud searching for any sign of his two nephews, ages 11 and 14.
"My nephews should be in the place where I'm standing," Coloma told AFP. "I have trust in God that they are well."
Two other relatives who were with the kids at the time of the landslide were pulled out alive, Coloma said, while their parents survived because they were out of the house at a religious service.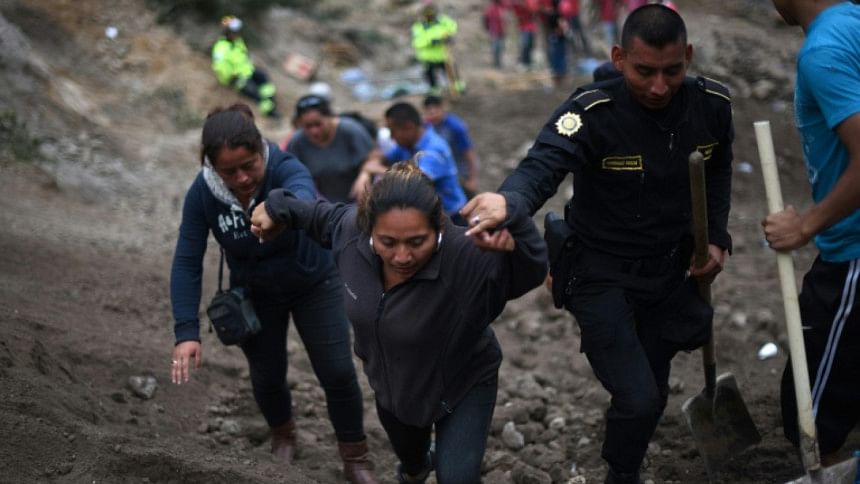 "The rescue job is very difficult because of the terrain -- it's practically as if it were a mountain," said Cecilio Chacaj, a rescuer with a local firefighter unit.
Soon after Chacaj spoke to AFP he pulled out a survivor from the debris.
President Alejandro Maldonado said that several countries, including the United States and Cuba, had offered to help.
"We are a beautiful country but unfortunately we are vulnerable to this type of catastrophes," Maldonado told reporters.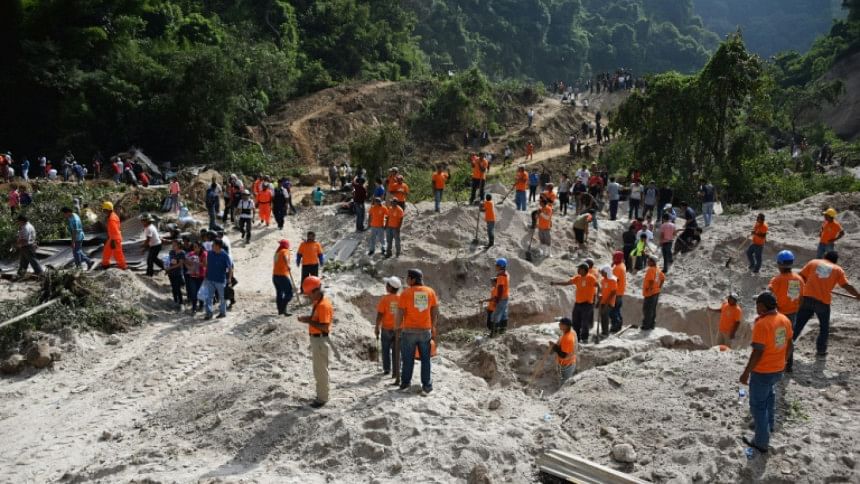 The hunt for survivors was expected to resume at sun rise.
Eight people had already died in previous weather-related events tied to Guatemala's rainy season, which lasts from May to November, according to government data.
Last year's rainy season was linked to 29 deaths and damage to more than 9,000 homes.