UN urges 'flexibility' on Syria talks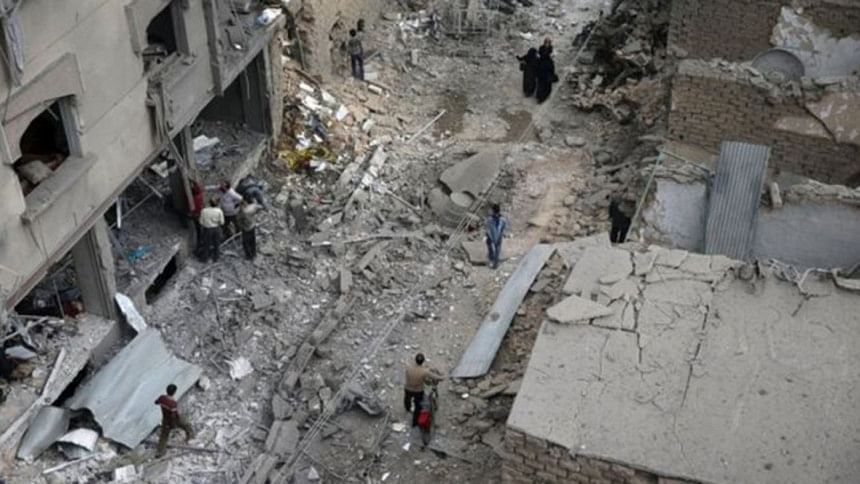 UN Secretary General Ban Ki-moon has called for "flexibility" at talks in Vienna between the countries backing rival sides in the Syrian civil war.
He urged the five main participants - the US, Russia, Iran, Saudi Arabia and Turkey - to abandon "national perspectives" for "global leadership".
These are the first such talks to include Iran, which - with Russia - backs Syrian President Bashar al-Assad.
The US and its allies insist Assad cannot be part of any solution.
The four-year-old war in Syria, which began with an uprising against Assad, has left 250,000 people dead and forced half the country's population - or 11 million people - from their homes.
Russia and Iran have recently stepped up their military involvement in the conflict, backing forces loyal to Assad.
The US, Turkey, Saudi Arabia and other Gulf Arab nations have long insisted Assad cannot play any long-term role in Syria's future.
On the eve of the talks, Ban urged the five main participants to think beyond their immediate interests.
"The longer they take their own national perspectives, the more people will suffer, and the whole world will suffer," he said. "As I always say, there is no military solution."
Saudi Arabia's Foreign Minister Adel al-Jubeir earlier told the BBC that Iran must accept the removal of Assad as part of any solution to the conflict.
Jubeir told the BBC that there was "no doubt" Assad could not remain in office.
"He will go either through a political process or he will be removed by force," he said.
Meanwhile, Iranian Foreign Minister Mohammad Javad Zarif said that other powers had realised that there was no way reaching "a reasonable solution" to the Syrian conflict without involving Tehran.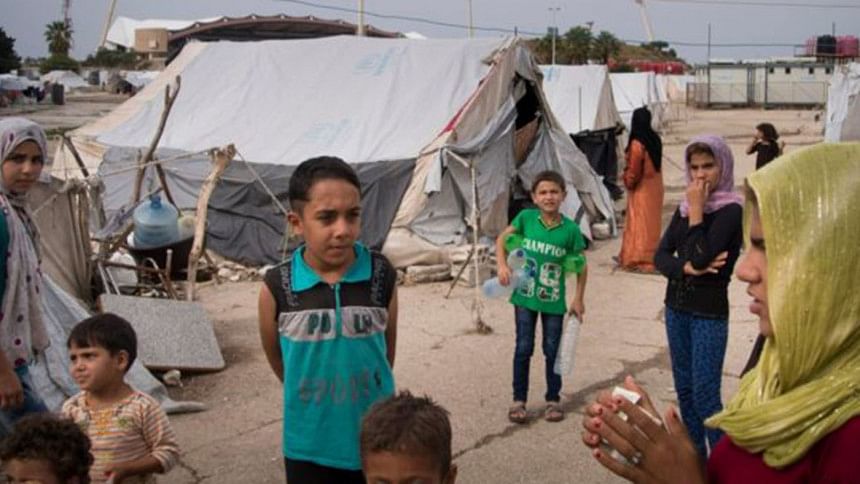 Foreign ministers held informal talks in Vienna on Thursday, with the substantive discussions scheduled for Friday.
Speaking after meeting Zarif, the EU's foreign policy chief Federica Mogherini said the Vienna talks would bring together "all the relevant actors playing around the same table, trying to define a common space for the beginning of a political process".
US Secretary of State John Kerry also met Zarif on Thursday, as well as the Russian Foreign Minister, Sergei Lavrov, and the foreign ministers of Saudi Arabia and Turkey.
Foreign ministers from the UK, France, Germany, Egypt, Lebanon and the EU have also confirmed they will attend the meeting, and other Middle Eastern powers are also expected.
A Western diplomat called the Vienna talks "embryonic", while another said that simply keeping opposing sides from walking out would count as success.
ANALYSIS: BBC DIPLOMATIC CORRESPONDENT BRIDGET KENDALL
Many Western diplomats have played down expectations about this gathering, given how complex and bitter the conflict there has become.
One official said it wasn't even a first step towards a peace process, just a tentative bid to seek common ground, with no one really sure if that is possible.
Already the United States and its European and Arab allies, plus Turkey, have given some ground on the critical question of President Assad's role in any future process of transition, suggesting that although he would have to step down, it didn't have to be immediately.
The key question now is whether his two main backers, Russia and Iran, will give any ground on their side.
READ MORE FROM BRIDGET
Meanwhile in Washington, White House spokesman Josh Earnest said that the US would continue supporting certain Syrian rebel groups.
He described recent US air drops of weapons and ammunition to the rebels as "a reflection of the desire... to intensify a strategy that has shown some [promise]."
Iran is believed to have spent billions of dollars over the past four years propping up Assad's government, providing military advisers and subsidising weapons.
However, Syria's political opposition has warned that Iran's involvement will only complicate the meeting in Vienna.
Russia began its military intervention in Syria at the end of last month, launching air strikes in support of Assad.
Washington has accused Moscow of concentrating its air campaign in Syria on moderate opposition groups rather than on the Islamic State militant group.
WHY IS THERE A WAR IN SYRIA?
Anti-government protests developed into a civil war that, four years on, has ground to a stalemate, with the Assad government, Islamic State, an array of Syrian rebels and Kurdish fighters all holding territory.
WHO IS FIGHTING WHOM?
Government forces concentrated in Damascus and the centre and west of Syria are fighting the jihadists of Islamic State and al-Nusra Front, as well as less numerous so-called "moderate" rebel groups, who are strongest in the north and east. These groups are also battling each other.
WHAT'S THE HUMAN COST?
More than 250,000 Syrians have been killed and a million injured. Some 11 million others have been forced from their homes, of whom four million have fled abroad - including growing numbers who are making the dangerous journey to Europe.
HOW HAS THE WORLD REACTED?
Iran, Russia and Lebanon's Hezbollah movement are propping up the Alawite-led Assad government, while Turkey, Saudi Arabia and Qatar back the more moderate Sunni-dominated opposition, along with the US, UK and France. Hezbollah and Iran are believed to have troops and officers on the ground, while a Western-led coalition and Russia are carrying out air strikes.