Taiwan's first female leader sworn in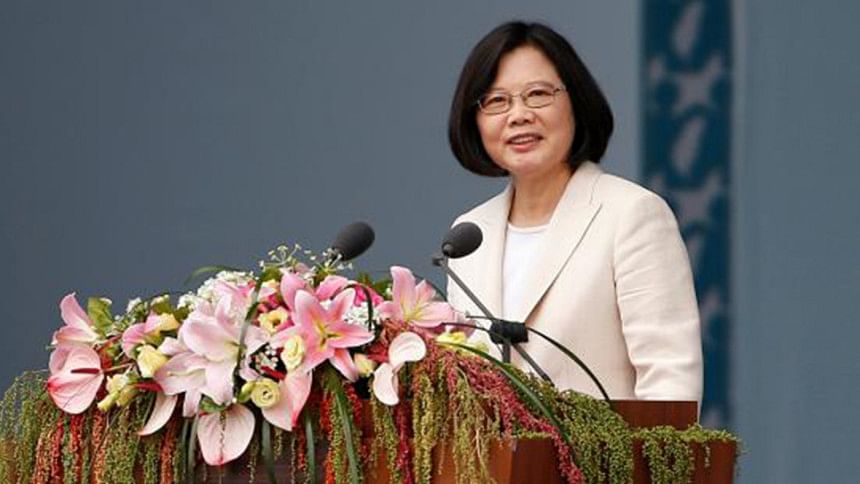 Tsai Ing-wen has been sworn in as the new president of Taiwan, the island's first female leader.
Tsai, seen as a shy but determined leader, led her Democratic Progressive Party (DPP) to a landslide win in elections in January.
The DPP has traditionally leaned towards independence from China, and its victory has led to a cooling of relations with Beijing.
China sees Taiwan as a breakaway province.
In the past, it has threatened to take it by force if necessary. It still has hundreds of missiles pointing towards the island.
Tsai has said she will preserve the status quo with China, but that Beijing must respect Taiwan's democracy. Relations with China along with tackling Taiwan's flagging economy are her biggest challenges.
Tsai, 59, swore the presidential oath in front of the national flag, before being presented with the official seal.
She and outgoing President Ma Ying-jeou then came out to wave at the crowds watching on screens outside the presidential building.
Her inauguration speech was expected to be closely watched across the straits in China.
Local media quoted her spokesman as saying the speech would focus on the economy and stable development as well as Taiwan's future relationship with Beijing.
The Taiwanese Ministry of Foreign Affairs said nearly 700 heads of state, diplomats and dignitaries would be attending the event in Taipei.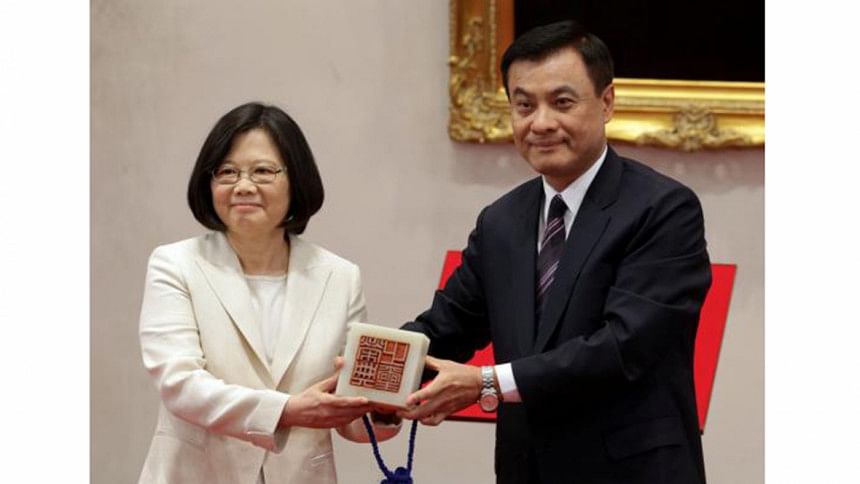 Tsai's election win was only the second ever for the DPP - the Kuomintang (KMT) has been in power for most of the past 70 years.
But Ma lost public support over his handling of the economy, the widening wealth gap, as well as what many say was too friendly an approach to Beijing.