23 human trafficking 'agents' nabbed by Thai police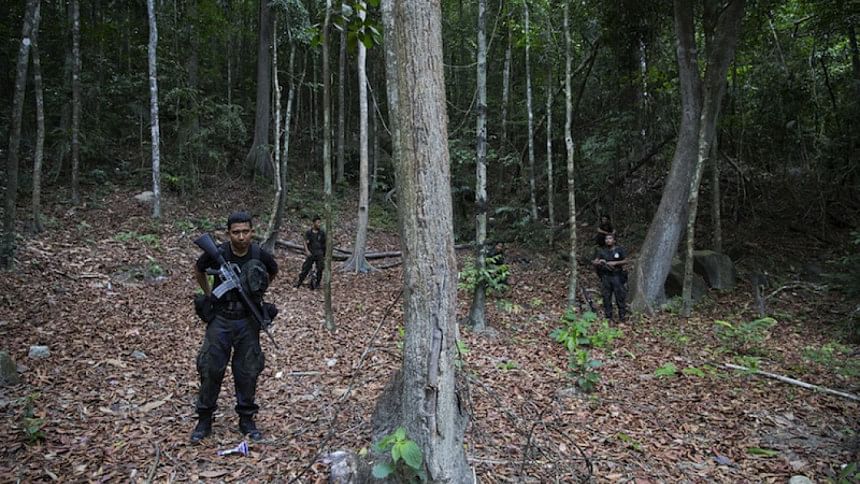 The Thai police has arrested 23 human-trafficking "agents" as part of a major operation to prevent the country's south from becoming a transit destination for migrants trying to cross illegally into Malaysia.
The operation, which began in May, also uncovered major routes used by human trafficking syndicates to smuggle illegal migrants from Myanmar to Thailand, with Malaysia as their final destination.
According to Major-General Surachet Hakpal, deputy chief of Thailand's Tourist Police, the trafficking routes began from Koh Song, a Myanmar island near Ranong in southern Thailand. There, the migrants would be taken by bus to Chumphon and Phattalung before continuing their journey to Hat Yai, a major town in the south near the Malaysian border.
From Hat Yai, the migrants would be taken either to Sadao or Sungai Golok, two border towns just a stone's throw from the Thai-Malaysian border for their final journey into Malaysia.
In the three-month operation, the police seized two buses, three pick-ups and three cars believed to have been used by the syndicates to transport the illegal migrants from Ranong to the border.
Maj-Gen Surachet said most of the migrants were Rohingya and other Myanmar nationals. He said four of the 23 human-trafficking "agents" caught were Myanmar nationals who had been "in the business" for over five years, facilitating illegal entry of their countrymen into Thailand and Malaysia.
"They would recruit Myanmar nationals and take them to Koh Song for a journey which most probably ends in Malaysia as their final destination," he said.
Maj-Gen Surachet said the police would step up efforts in dismantling human-trafficking networks operating in the country, including those run by foreigners, and were cooperating with Malaysia to achieve that objective.
He said the networks would be crippled in the next three months and those involved in the crime charged in court.