Sri Lanka speaker says won't accept Rajapaksa as PM until he proves a majority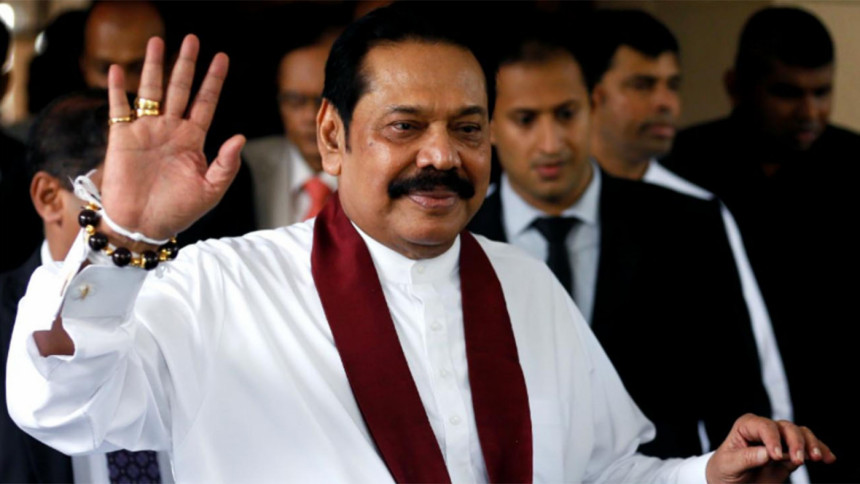 Sri Lanka's speaker of parliament said on Monday he would not accept a former president, Mahinda Rajapaksa, as the new prime minister until he proves he commands a majority in parliament.
President Maithripala Sirisena fired the sitting prime minister, Ranil Wickremesinghe, on Oct. 26 and appointed Rajapaksa in his place, sparking a political crisis.
Wickremesinghe has denounced his dismissal as unconstitutional and vowed to remain prime minister until parliament votes him out.
"The majority of members are of the view that the changes ... are unconstitutional and against traditions," the speaker of parliament, Karu Jayasuriya, said in a statement.
Sirisena suspended parliament after he appointed Rajapaksa, raising concern among political parties at home and among Sri Lanka's traditional allies such as India, the United States and European Union.
Rajapaksa is known as a Sri Lankan nationalist, while being close to China.
He is seen as a hero by many among Sri Lanka's Buddhist majority but has been accused by diplomats of serious human rights abuses in the war against rebels from the Tamil minority, which ended during his tenure as president, in 2009.
He has denied abuses and said in a statement after he was sworn in he wanted to end religious and ethnic divisions in the country of 21 million people.
Jayasuriya said most members of parliament had called on him not to accept the changes.
"I will have to accept the status quo prior to the changes" until a majority in parliament accepted them, he said.
On Friday, 118 members of the 225-seat legislature met the speaker and called for the reconvening of parliament. On Sunday, Sirisena said parliament would be recalled on Nov. 14.
Jayasuriya said it was difficult for him to remain silent when the norms of democracy and the rights of a majority of members of parliament had been violated.
Foreign Minister Sarath Amunugama told a news conference Jayasuriya was not being impartial.
The European Union warned last week it will consider stripping Sri Lanka of its duty-free access if it backs off commitments on human rights, amid worries stoked by the appointment of Rajapaksa.
The United States and Japan have put some aid to Sri Lanka on hold because of the political crisis, Sri Lankan government officials have said.
Sirisena has said Wickremesinghe was removed after his cabinet was dissolved in line with the constitution, but Wickremesinghe loyalists say it was unconstitutional.