Sri Lanka in turmoil
President Sirisena sacks Wickremesinghe, appoints Rajapaksa as PM; Sirisena's party quits ruling coalition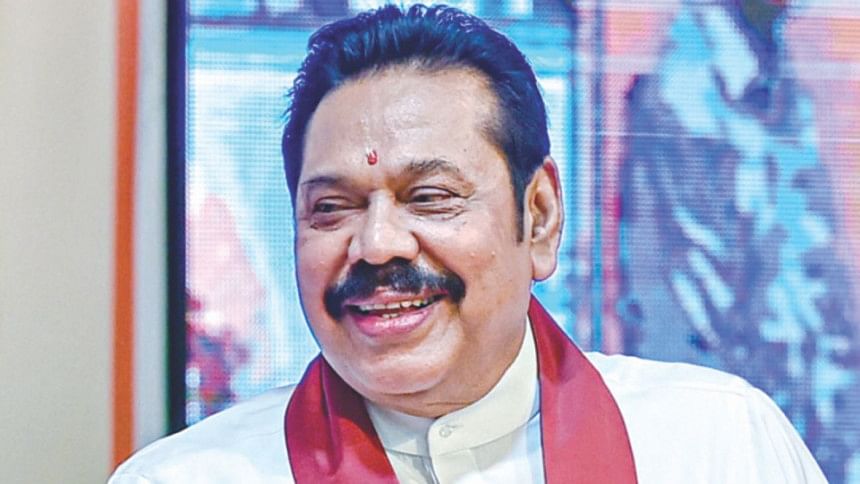 President Maithripala Sirisena installed Sri Lanka's controversial former strongman leader Mahinda Rajapakse as the country's new prime minister yesterday, in a surprise move announced moments after the incumbent premier was sacked plunging the country into constitutional crisis.
Visuals of the former president Rajapaksa taking oath as the premier were released to media and was shown on TV channels.
The sudden development came after Sirisena's broader political front United People's Freedom Alliance (UPFA) announced that it has decided to quit the current unity government with ousted PM Ranil Wickremesinghe's United National Party (UNP).
Sirisena ended a nearly decade-long rule of Rajapaksa by defeating him in 2015 election with Wickremesinghe's support on a platform of economic reform and accountability for atrocities committed during his opponent's 10-year rule at the close of Sri Lanka's bloody civil war.
Colombo was on the verge of facing economic sanctions from Western nations over Rajapakse's human rights record before his government lost office.
Maithripala Sirisena, who was Rajapaksa's minister of health, broke away from him to contest the presidential elections, reported NDTV Online.
Political analysts said President Sirisena's move to install Rajapaksa as the prime minister could lead to a constitutional crisis as the 19th amendment to the Constitution passed in 2015 would not allow the sacking of Wickremesinghe as the premier without a majority.
The ousted PM Wickremesinghe hit out at his shock sacking and said he will challenge his ouster in court.
"This is not legal," he said, referring to his dismissal and the appointment of controversial former strongman president Mahinda Rajapakse to replace him. "I will go to court."
Wickremesinghe said he still retained a majority in the 225-member parliament. The Rajapaksa and Sirisena combine has only 95 seats and is short of a simple majority.  Wickremesinghe's UNP has 106 seats on its own with just seven short of the majority.
The surprise move comes after disagreements between Sirisena and Wickremesinghe over economic policy and day-to-day administration of the government.
The pair were reported to have clashed in cabinet last week over government plans to lease a container terminal to neighbouring India.
Earlier this year, Sirisena reneged on a pledge not to run for re-election, sparking tensions with Wickremesinghe who is believed to have his own presidential ambitions.
Sirisena is also believed to be behind a failed attempt to impeach Wickremesinghe in April.
Last week, it was reported that Maithripala Sirisena accused his senior coalition partner the UNP of not taking seriously an alleged conspiracy to assassinate him and Gotabhaya Rajapaksa, the former top defence ministry bureaucrat and brother of ex-president Mahinda Rajapaksa.