Police trying to find out if Chinese man illegally entering India from Bangladesh is a spy
Says he's 'well trained'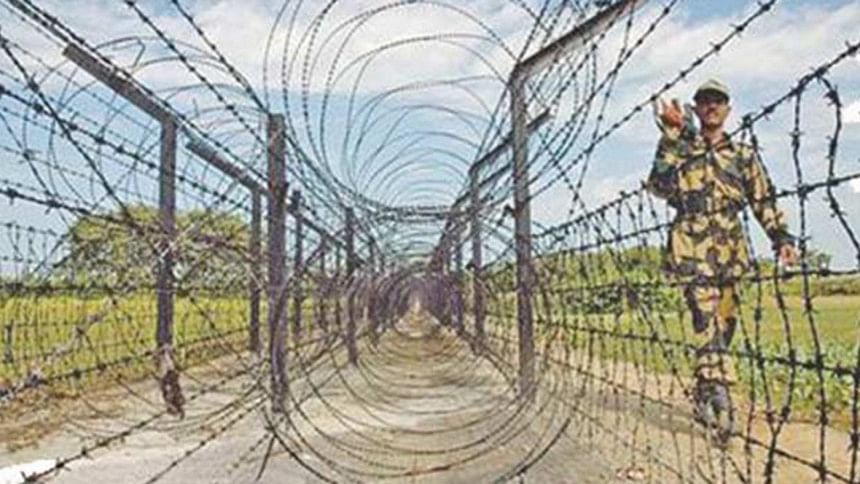 Chinese national Han Junwe, who was apprehended by the BSF while trying to illegally enter India from Bangladesh on June 10, was yesterday taken by West Bengal state police to the place where he was caught, to help reconstruct the scene.
The Special Task Force (STF) of West Bengal Police, which is probing Han's intrusion in India, took him to the spot in Malda along the India-Bangladesh border and asked how he managed to make his way into India, reports our New Delhi correspondent quoting a senior STF officer.
Police is not ruling out Han taking the help of an agent to enter India illegally.
STF is considering the option of conducting a CT scan on Han to ascertain if he has any "hi-end microchip" embedded in his body, which he could have used to pass on information to those who might have engaged him in carrying out an espionage operation, the official said.
"Going by the way he is handling all the questions of our investigators, it's quite clear that Han is not any ordinary man. He seems to be well trained. We are trying to break his defence and find out if he is actually a spy," the STF officer added.
Malda Police Superintendent Alok Rajoria claimed police have found "some definite clues" and trying to crack the passwords of his laptop which is protected.
Han, who claims he is from Hubei in China, was nabbed by BSF at Milik Sultanpur border outpost in Malda.
According to BSF sources, Han had taken around 1,300 Indian SIM cards to China that were allegedly used to hack accounts and commit financial fraud.