UN adds Pakistani militant chief Masood Azhar to terror list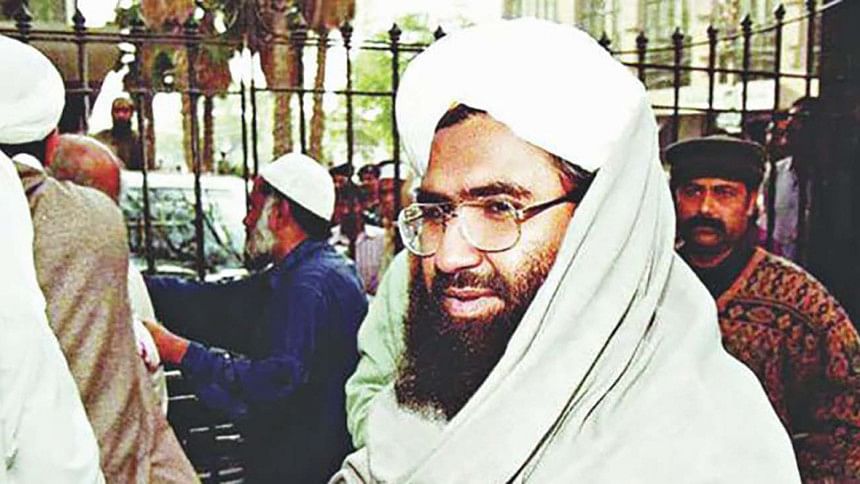 Pakistan-based terror group Jaish-e-Mohammed founder Masood Azhar was today listed as a global terrorist by the UN Security Council, in a major diplomatic victory for India after China withdrew its objections.
India's Permanent Representative to the UN Syed Akbaruddin tweeted that "Big, small, all join together. Masood Azhar designated as a terrorist in @UN Sanctions list Grateful to all for their support."
The UNSC decision means Azhar's finances and assets will be frozen, our New Delhi correspondent reports.
JeM was behind the February 12 terror attack which killed 40 Indian paramilitary personnel in Pulwama and Azhar is the mastermind of the Mumbai terror attacks in November 2008 which left 166 people dead.
China, which had blocked Masood Azhar's listing as global terrorist four times in the past, finally dropped its objections today. Along with India, the US, Britain and France prodded China to change its stand.
An indication of China's changed stance was available yesterday when it had said that the issue of designating Azhar as a global terrorist by the UNSC will be "properly resolved."
Azhar was freed by India in return for safe release of passengers of a hijacked Indian Airlines plane IC-814 from Kathmandu to Kandahar, Afghanistan, in 1999 and has since directed several attacks by the Jaish-e-Mohammad including an assault on the Parliament in 2001 in coordination with another terror outfit Lashar-e-Toiba.