Nepal earthquake: People flee as landslide blocks river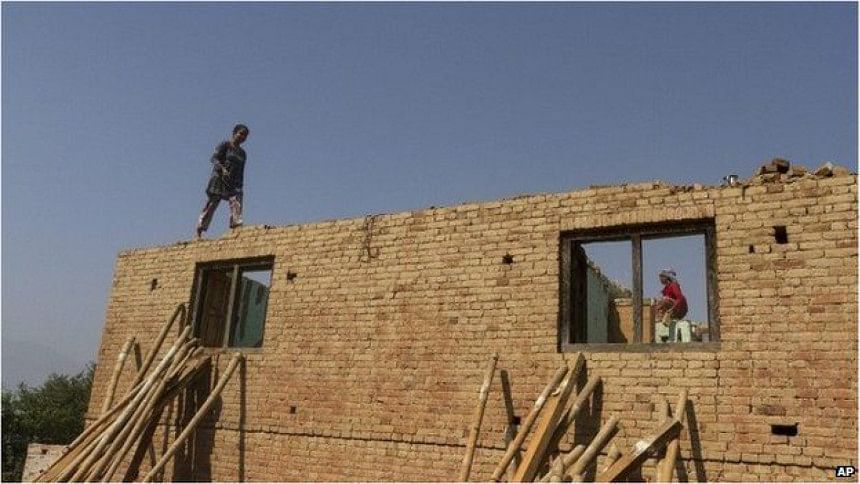 Thousands of people have fled to safety following a landslide in western Nepal which blocked the flow of a river.
The Kali Gandaki River in Myagdi district, about 140km (90 miles) north-west of the capital, Kathmandu, has created a deep and growing new lake.
There are no reports of casualties. Army soldiers are being sent to help.
A number of landslides have hit Nepal since the 7.8-magnitude earthquake on 25 April which killed more than 8,000 people and injured many more.
It was followed by a 7-3 magnitude quake on 12 May and several strong tremors.
The landslide around midnight on Sunday (19:00 GMT on Saturday) has caused water levels to rise by about 200m (600ft).
"We have asked villagers along the riverside in these districts to move to safer places," interior ministry official Laxmi Prasad Dhakal told Reuters news agency.
One of Nepal's largest hydroelectric power plants in the area could be at risk, officials have warned.
Army helicopter were surveying the area with troops being sent to siphon off the water from the fast-growing lake.
Authorities say large areas could be at risk of flooding if the collected waters burst.
Kaligandaki River flows into India where it eventually joins the Ganges.