Nawaz Sharif challenges ouster, demands case review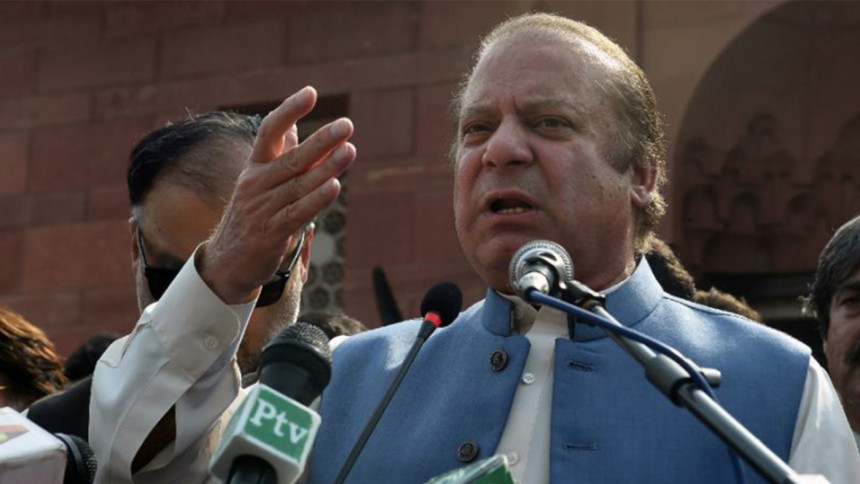 Pakistan's former Prime Minister Nawaz Sharif has hit back against his ouster by the Supreme Court over corruption allegations, demanding a review of his case.
The Supreme Court sacked Sharif in late July following an investigation into corruption allegations against him and his family, making him the 15th premier in Pakistan's 70-year history to be sacked before completing a full term.
The allegations against the prime minister spiralled from the Panama Papers leak last year, which sparked media frenzy over the lavish lifestyles and luxury London property portfolio of the Sharif dynasty.
In a lengthy petition demanding that his case be reviewed, Sharif's legal team laid out 19 points challenging the court's judgement, saying the ruling suffered "from errors floating on the surface".
"The petitioner seeks review of the final order of the court," read the application filed late Tuesday, according to a copy seen by AFP.
Saad Rasool, a Pakistani lawyer and constitutional expert, said the chance of the petition succeeding and Sharif being reinstated was slim.
"Reversing the judgement is close to impossible," Rasool told AFP.
"According to Pakistani laws and rules of the Supreme Court, the same exact bench reviews the petition."
The Supreme Court has also ordered the country's anti-corruption watchdog, the National Accountability Bureau, to open a criminal case against Sharif, his sons -- Hussain and Hassan -- and his daughter Maryam.
Last week Sharif led a defiant crowd of supporters from the capital, Islamabad, to his hometown, Lahore, in a daylong procession that brought thousands into the streets in a show of force.
During the trip, Sharif repeatedly lambasted the court's ruling, saying the decision was an "insult" to Pakistanis.