India woman 'set on fire by police'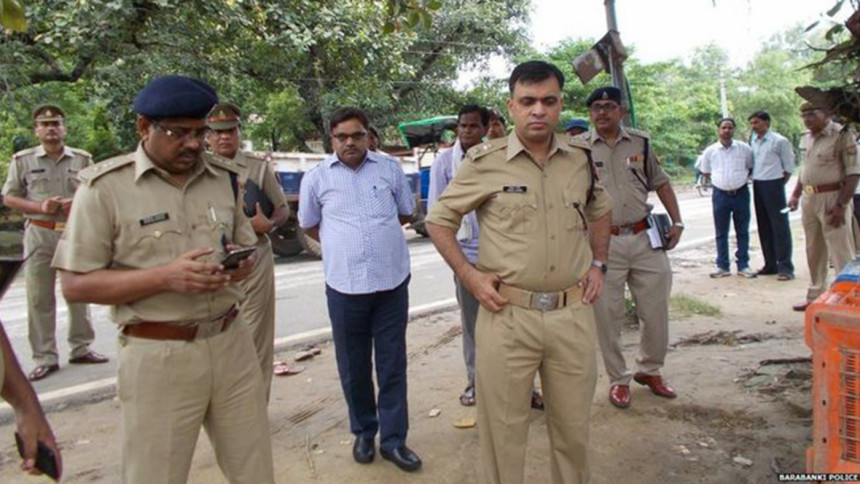 A woman in the northern Indian state of Uttar Pradesh has died after alleging that she was set on fire by two policemen inside a police station after she refused to pay a bribe.
Neetu Dwivedi, 40, told a magistrate before her death that the policemen asked her for 100,000 rupees ($1,578).
She had gone to the police station to free her husband, who had been detained for questioning in a crime.
The accused policemen deny the charge and say she tried to immolate herself.
The policemen have been suspended and Uttar Pradesh Chief Minister Akhilesh Yadav has ordered an inquiry into the case.
The incident took place on Monday in Barabanki town, senior police official Abdul Hameed told BBC Hindi.
Dwivedi, who sustained 80% burns, was admitted to hospital in the state capital, Lucknow, where she died on Tuesday morning.
In her dying declaration before a magistrate and reporters, she alleged that she was abused and humiliated by her attackers when she refused to pay the bribe.
Dwivedi's son, who is a journalist with a Hindi newspaper, has said he wants justice as his "mother will only rest in peace when the guilty are punished".
The incident comes barely a month after journalist Jagendra Singh was set on fire allegedly by some policemen in the state's Shahjahanpur district.