BJP ally threatens agitation against beef meat ban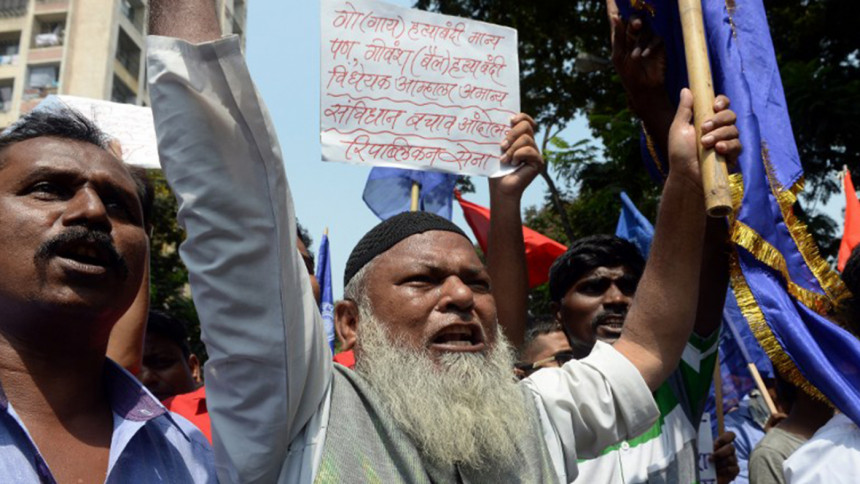 After protests by farmers and beef traders, the Devendra Fadnavis-led BJP government in Maharashtra of India now faces protests against the beef ban by an ally, RPI(A).
The Ramdas Athavale-led party has threatened a 'jail bharo' andolan against the prevailing ban on slaughter, transportation, possession and consumption of meat of any animal from the cow family in the state, reports NDTV, India.
Announcing his intention, Athavale told reporters, "We are an ally of BJP. It doesn't mean we will close our eyes and let the government do injustice to the minority community. People are tired of being unemployed. They want their work to be restored. On the other hand, farmers can do nothing but watch helplessly as they are not allowed to sell the old cattle to slaughter house."
The relations between the two parties have already seen friction over ministerial berths. Chief Minister Fadnavis had announced he would discuss the issue with smaller allies after his return from China.
RPI(A) plans to approach the president in this regard as well. In March this year the president gave his assent to a bill that prohibits slaughter of male calves and bullocks and transportation, consumption and possession of beef. Cow slaughter was already banned in the state.
Earlier this month, farmers had protested against beef ban in Akola. This protest was led by Dalit leader Prakash Ambedkar. The farmers had marched to the collector's office to deposit their bullocks.
Over the last few months, farmers have been finding it difficult to sell their old bullocks as the demand has fallen drastically after the ban came into force. This has pushed already distressed farmers into further despair and added a burden on them.
But the government has made it clear that there is no going back on the law and it will take steps to provide relief to farmers affected by the decision.
The Muslim Rashtriya Manch, a wing of the Rashtriya Swayamsevak Sangh or RSS, the ideological mentor of the BJP, has launched a signature campaign demanding rehabilitation of those affected by the beef ban, especially the Qureshi community.