Russian fatal Kazan shopping centre fire leaves 25 missing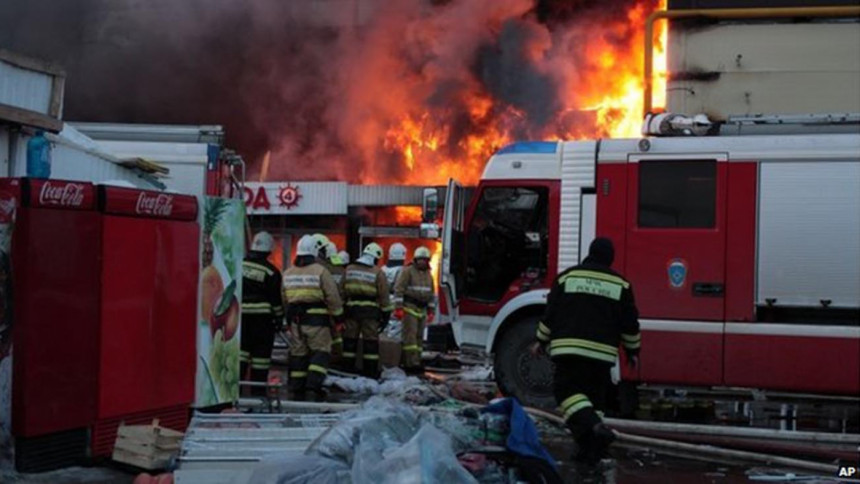 Five people have died and up to 25 people are feared trapped in rubble after a fire at a shopping centre in the Russian city of Kazan.
The fire started in a first-floor cafe adjoining the Admiral centre on Wednesday and more than 600 people were cleared from the building.
Part of the centre collapsed and emergency officials said that 16 people were being treated in hospital.
Many more have been reported missing, Ria Novosti says.
"There are about 25 people who we can't get in touch with. We've had many calls about it on our hot line," the head of the Volga regional emergency centre Igor Panshin was quoted as saying.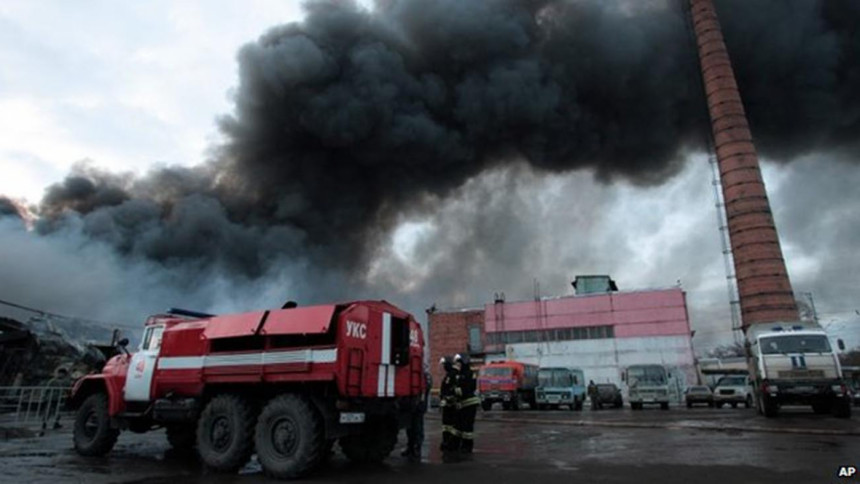 A video posted on social media showed part of the roof collapsing near the entrance to the centre - one of the largest in Kazan.
Footage from the scene showed a plume of black smoke over the city, the capital of the Tatarstan republic, some 800km (500 miles) east of Moscow.
A security guard had initially tried to extinguish the fire himself and it took some time before the fire brigade was called, reports said.
Although the fire has been put out, an area of 4,000 sq m (43,000 sq ft) was razed to the ground.
Business owners who had broken through a police security cordon to save their goods from the fire were feared to be among those trapped in the rubble, Tass news agency reported.
Five hundred riot police were sent to seal off the centre to stop people entering the building, it said.