Myanmar situation 'textbook example of ethnic cleansing': UN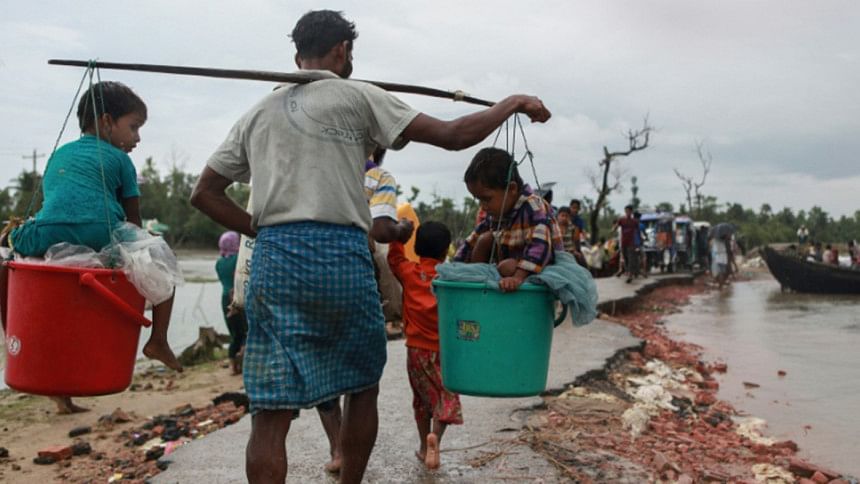 The UN human rights chief today slammed Myanmar's apparent "systematic attack" on the Rohingya minority, warning that "ethnic cleansing" seemed to be underway.
"Because Myanmar has refused access to human rights investigators the current situation cannot yet be fully assessed, but the situation seems a textbook example of ethnic cleansing," Zeid Ra'ad Al Hussein told the UN Human Rights Council.
The Rohingya are reviled in Myanmar, where the roughly one million-strong community are accused of being illegal immigrants from Bangladesh.
The United Nations says 294,000 bedraggled and exhausted Rohingya refugees have arrived in Bangladesh since the militants' attacks on Myanmar security forces in neighbouring Rakhine state on August 25 sparked a major military backlash.
Tens of thousands more are believed to be on the move inside Rakhine after more than two weeks without shelter, food and water.
"The operation... is clearly disproportionate and without regard for basic principles of international law," Zeid said.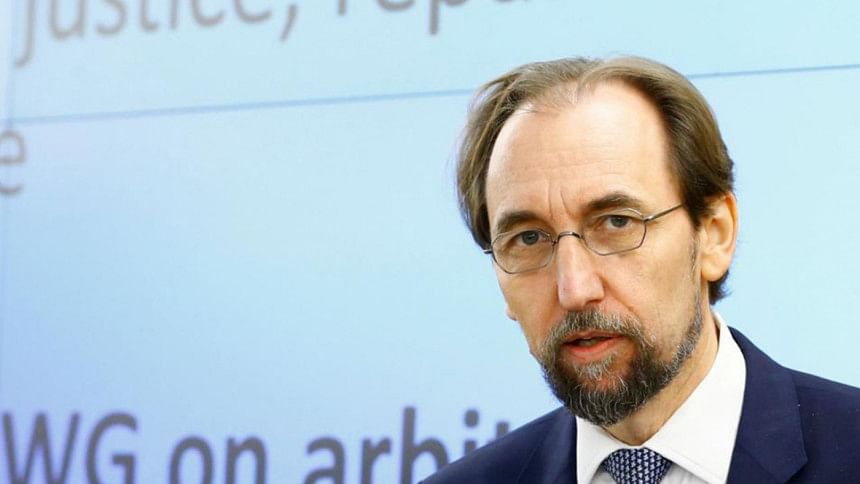 "We have received multiple reports and satellite imagery of security forces and local militia burning Rohingya villages, and consistent accounts of extrajudicial killings, including shooting fleeing civilians," he said.
Aung San Suu Kyi's government has come in for strong international criticism over the military's treatment of the Rohingya.
"I call on the government to end its current cruel military operation, with accountability for all violations that have occurred and to reverse the pattern of severe and widespread discrimination against the Rohingya population," Zeid said.
He said he was particularly "appalled" by reports that Myanmar authorities had begun laying landmines along the border with Bangladesh to prevent those who fled from returning.
He also criticised "official statements that refugees who have fled the violence will only be allowed back if they can provide 'proof of nationality'," pointing out that Myanmar since 1962 had been stripping Rohingyas of a wide range of rights, including citizenship rights.
"This measure resembles a cynical ploy to forcibly transfer large numbers of people without possibility of return," he said.
Zeid urged the Myanmar government to "stop pretending that the Rohingyas are setting fire to their own homes and laying waste to their own villages."
"This complete denial of reality is doing great damage to the international standing of a government which, until recently, benefited from immense good will," he said, calling on authorities to allow his office access to investigate the situation in the country.