Turkey to build refugee camps for 1 lakh Rohingyas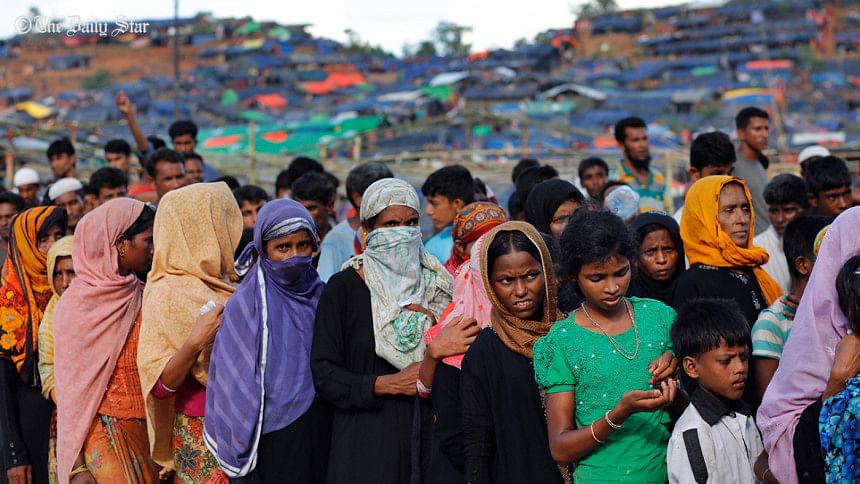 Turkish Cooperation and Coordination Agency (TCCA) Coordinator Ahmed Rafiq today said his country will build refugee camps for one lakh Rohingyas, who fled the persecution in Rakhine state of Myanmar, in the southeastern districts of Bangladesh.
He disclosed this while paying a courtesy call on Disaster Management and Relief Minister Mofazzal Hossain Chowdhury Maya at his office at the Secretariat in the capital, said an official release.
During the meeting, they discussed different bilateral issues, including site selection for the refugee camps, and expressed optimism for a peaceful resolution to the crisis as soon as possible.
The minister informed the TCCA representative that Bangladesh has given shelter to Myanmar refugees only on humanitarian grounds.
Turkey will remain beside Bangladesh for a peaceful resolution to the Rohingya crisis, Rafiq said, adding that his country will provide 10,000 packets with 13 items of relief materials soon.
He said Turkish Deputy Prime Minister Recep Abbas would visit Bangladesh.
Relief Minister Maya said Bangladesh will welcome the Turkish Deputy PM.