Republican candidates clash over countering IS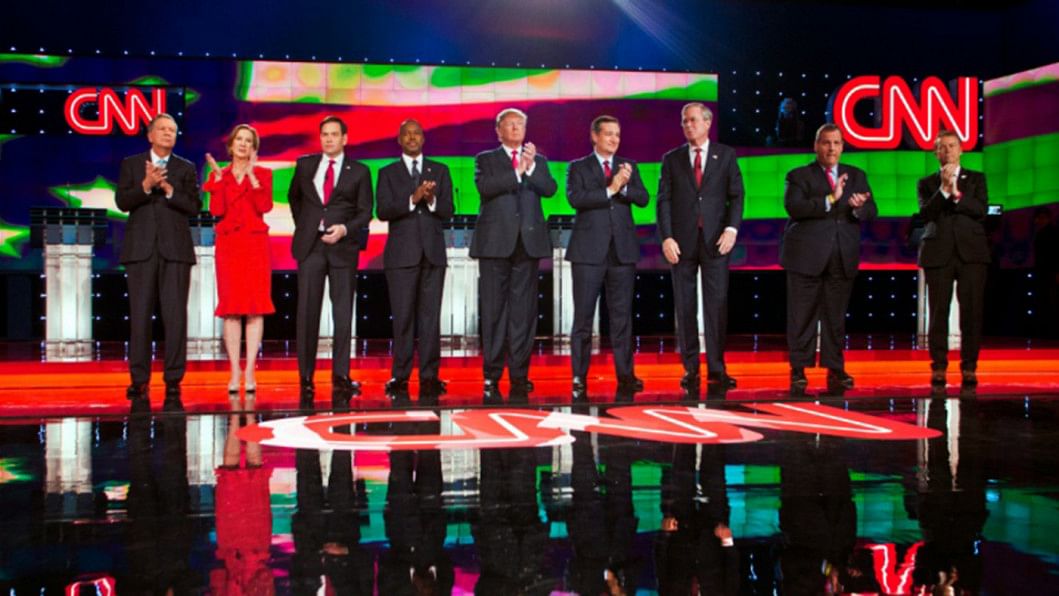 Republican presidential candidates sparred over national security issues and how best to counter the so-called Islamic State (IS) in the first debate since attacks in California and Paris.
A major fault line has formed between those favouring more surveillance and those concerned about civil liberties.
Front runner Donald Trump has been on the defensive, with Jeb Bush calling him a "chaos candidate".
Senators Marco Rubio and Ted Cruz also clashed over government surveillance.
Trump's proposed ban on Muslims entering the US put Trump on the defensive in the early minutes of the debate.
"We are not talking about isolation, we're talking about security," Trump said. "We are not talking about religion, we are talking about security."
The conversation quickly broadened to broader issues of foreign policy and national security.
Another of Trump's proposals - "closing that Internet up" to stop IS recruitment - has been hotly debated, and earned the business mogul loud boos when he attempted to defend it.
Trump appeared confused by the crowd's response, saying: "these are people that want to kill us folks".
It was not the only time that the crowd played a part in the programme; on several occasions the audience's cheers and jeers forced a pause in the candidates' conversation. At one point, a heckler interrupted Trump with inaudible comments.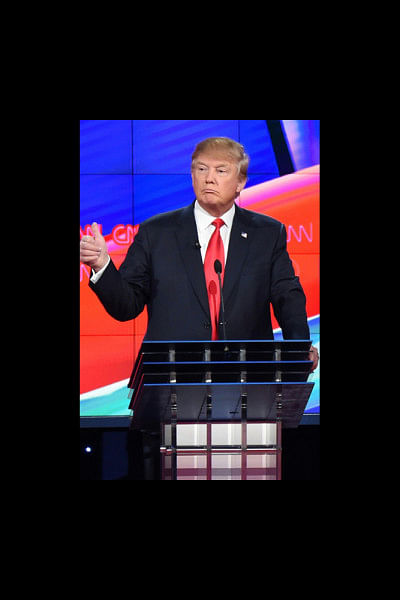 Other highlights from the debate include:
--Despite expectations of a confrontation between the top candidates - Senator Cruz and Trump - the men avoided directly criticising each other
--Trump said that he would not pursue a third-party campaign, saying he had "gained great respect" for the party's leadership
--Jeb Bush aggressively took on Trump's bombastic style, saying "You're not going to be able to insult your way to the presidency"
--When asked whether he could order air strikes that could kill civilians or children, Ben Carson pointed to his experience as a paediatric surgeon and having to tell children about brain cancer
--Kentucky Senator Rand Paul has stuck to his strong libertarian foreign policy beliefs, despite stark differences with the other candidates
--New Jersey Governor Chris Christie repeatedly stressed his executive experience as a governor and prosecutor and took a swipe at senators like Cruz and Rubio saying they were all talk
--Ohio Governor John Kasich said world leaders would have been better off discussing terrorism than climate change at a recent summit in Paris
--Former Hewlett Packard CEO Carly Fiorina said lessons could be learned from the private sector to improve an "incompetent" government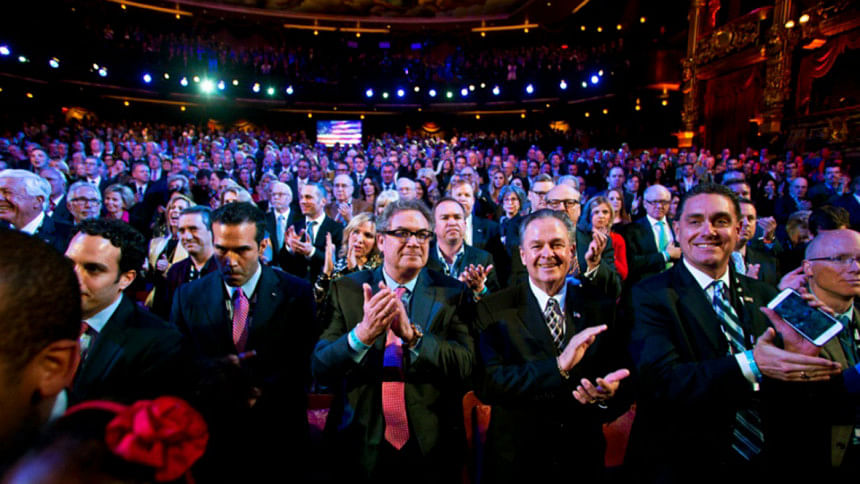 Trump loomed large over the so-called undercard debate, with the four candidates split over the efficacy of his proposed ban.
Senator Lindsey Graham apologised to US-allied Muslim leaders saying: "I am sorry. He does not represent us".
Democrats debate on Saturday night, and both parties will hold debates in January.
The state-by-state primary contests in the presidential election begin in six weeks in Iowa on 1 February and will last for months.
Each party will formally nominate their candidate over the summer, with Hillary Clinton the favourite to win the Democratic nomination.
Americans will finally go to the polls in November, and the newly elected president will assume office in late January of 2017.