Republican business leaders look to raise fund to stop Trump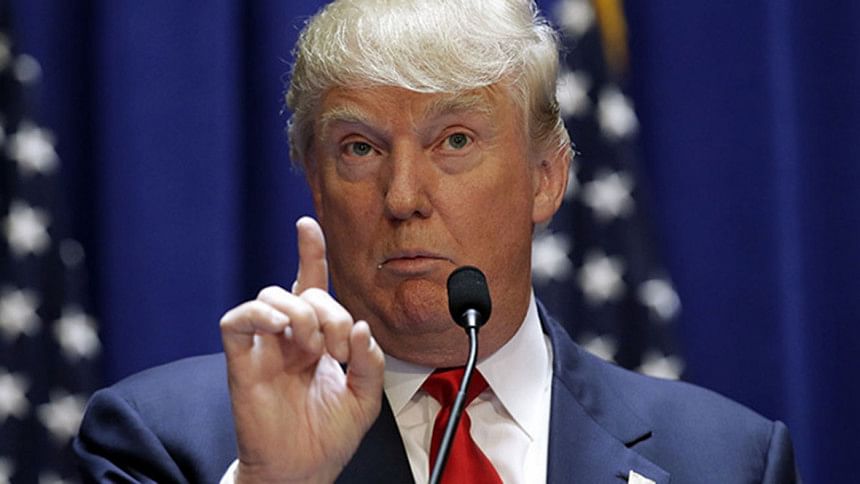 A number of key Republican business leaders, who are backing candidates running against Donald Trump, had discussed about soliciting funds for a "super PAC" that's been singularly focused on stopping Trump's rise as the Republican nominee, according to a New York Times report.
The business leaders held a conference call on Tuesday afternoon to discuss about this.
Meg Whitman, Todd Ricketts and Paul Singer, among others, all took part in the call with about 50 people, urging them to fund Our Principles PAC, which was funded largely by a member of the Ricketts family, and which started airing ads in Iowa before the caucuses to try to stop the real-estate developer.
The state is the only one that Trump has not won of the first four nominating contests. There are other entities looking to thwart Trump, but the call was primarily about Our Principles PAC, according to two participants, who asked not to be identified in order to talk about a private discussion.
Whitman had backed Gov Chris Christie of New Jersey,  Ricketts had backed Gov Scott Walker of Wisconsin and Singer backs Senator Marco Rubio. On the call, no one discussed uniting behind a candidate, according to a participant. Instead, the focus was on how to stop Mr. Trump, as several participants said he would be destructive to the GOP.
Whitman, who was a finance co-chairwoman of the Christie campaign, denounced Christie strongly on Sunday for his endorsement of Trump, describing it as "opportunistic," particularly after he had described Trump during the campaign as ill-prepared to serve.
Ricketts's mother, Marlene, funded the effort aggressively with $3 million ahead of Iowa out of fear of the situation that the party is in now, with Trump set for a strong showing in the "Super Tuesday" contests.
On the call, it was noted that 71 percent of the delegates are up for grabs after Tuesday, meaning it is impossible for Trump to lock up the nomination this week. People on the call discussed Trump's business record, among other issues they believe are potent lines of attack, one participant said.