Rebels kill 10 Colombian Soldiers
Atleast 10 Colombian soldiers die following in an attack by left-wing Farc rebels in west of the country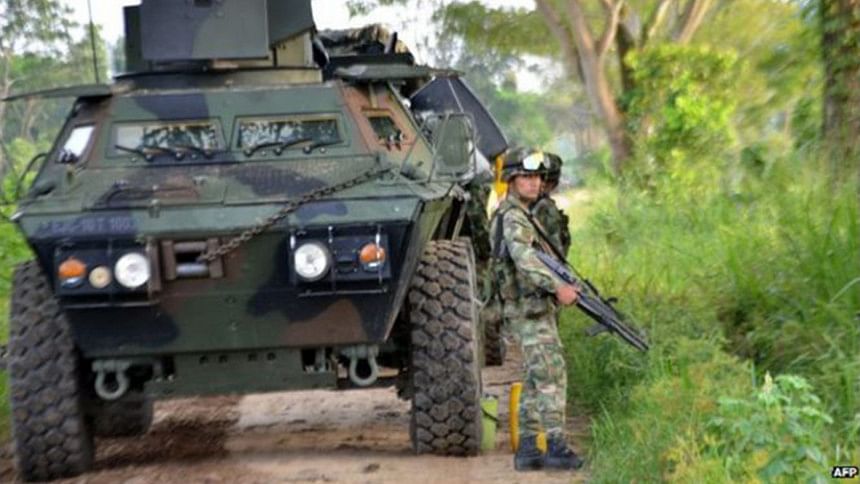 Atleast 10 Colombian soldiers have been killed in an attack by left-wing Farc rebels in west of the country, officials say.
The government says 17 soldiers were also injured, four of them seriously, following an attack in the Farc stronghold of Cauca.
President Juan Manuel Santos says he will travel to the area on Wednesday.
There is currently a ceasefire between the Marxist guerrilla group and the government as they hold peace talks in Havana, Cuba.
The soldiers were attacked at dawn at an army garrison in a small town of Cauca, according to local governor Temistocles Ortega.
The army says the rebels used explosives, grenades and firearms.
On Twitter, President Santos condemned the killing of soldiers, adding "this is why we want to end the war".
Decades of war
Farc, the largest of Colombia's rebel groups, was founded in 1964 with the aim of installing a Marxist regime.
Its negotiators have been engaged in peace talks with the Colombian government since November 2012 and declared a unilateral ceasefire in December 2014.
There are other guerrilla groups in the country that remain in conflict with the government.
More than 220,000 people are estimated to have died in five decades of conflict.
Farc is listed as a terrorist organisation by the US and Europe.