Paris in mass police mobilisation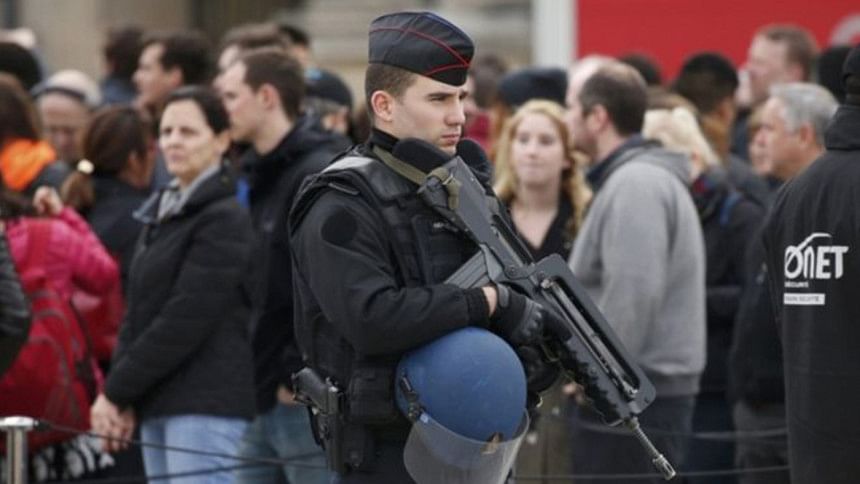 France has mobilised 115,000 security personnel in the wake of Friday's Paris attacks by Islamist militants, Interior Minister Bernard Cazeneuve has said.
Cazeneuve said 128 more raids on suspected militants were carried out. French air strikes also hit Islamic State in Syria overnight.
IS has said it carried out the attacks on bars, restaurants, a concert hall and a stadium in which 129 people died.
A huge manhunt is under way for one of the suspects, Salah Abdeslam.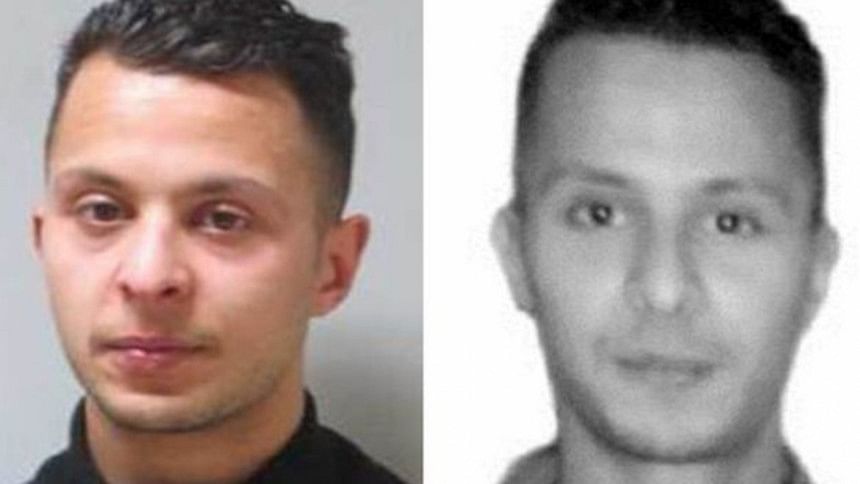 He is believed to have fled across the border to his native Belgium. Belgian police have released more pictures of the wanted man.
Belgium's government has raised its terror threat level because of the failure so far to arrest Abdeslam. Tuesday's football match between the national team and Spain has been cancelled as a result.
Cazeneuve said: "We have mobilised 115,000 police, gendarmes and military over the whole of our national territory to insure the protection of French people."
The interior minister added that 128 raids on suspected Islamist militants had been carried out overnight on Monday to Tuesday. More than 160 raids were made earlier on Monday, with 23 people arrested and dozens of weapons seized.
French media reported that during raids police found a safe house used by the attackers in Bobigny, a suburb of Paris. Abdeslam's brother Brahim, who died in the attacks, is thought to have rented it.
A property in another suburb, Alfortville, has also been identified as being used by the attackers, and a car is being investigated, media said.
German media reported three arrests near Aachen, on the Belgian border, in an operation linked to the attacks.
Meanwhile France has invoked a previously unused clause in the Treaty on European Union obliging other member states to provide it with "aid and assistance by all means in their power".
Within minutes, EU foreign policy chief Federica Mogherini said that all 28 member states had agreed.
"Today France asked the European Union for aid and assistance. And today the whole of Europe replied in unison: 'Yes'." she tweeted (in French).