Palestinians seethe at Trump's 'insane' Jerusalem move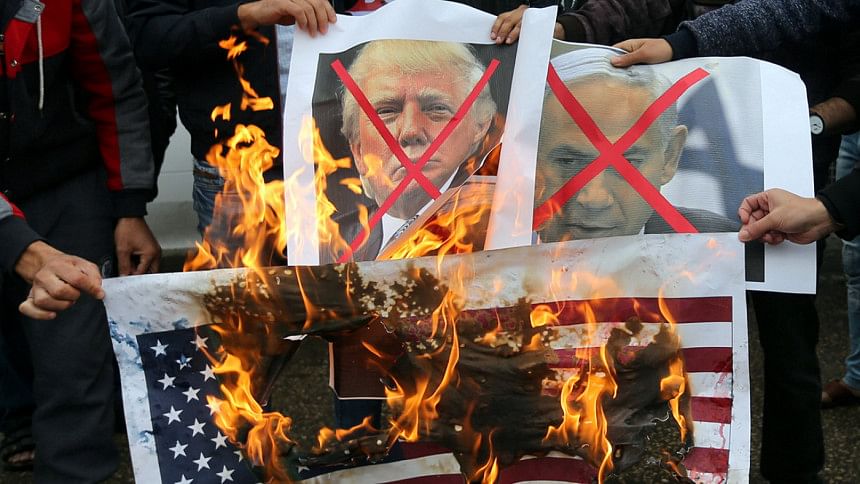 * US president due to recognise holy city as Israel's capital
* Palestinians warn another round of violence could break out
Palestinians seethed with anger and a sense of betrayal over US President Donald Trump's decision to recognise the disputed city of Jerusalem as the capital of Israel.
Many heard the death knell for the long-moribund US-sponsored talks aimed at ending the Israeli-Palestinian conflict and establishing a Palestinian state alongside Israel. They also said more violence could erupt.
"Trump wants to help Israel take over the entire city. Some people may do nothing, but others are ready to fight for Jerusalem," said Hamad Abu Sbeih, 28, an unemployed resident of the walled Old City.
"This decision will ignite a fire in the region. Pressure leads to explosions," he said.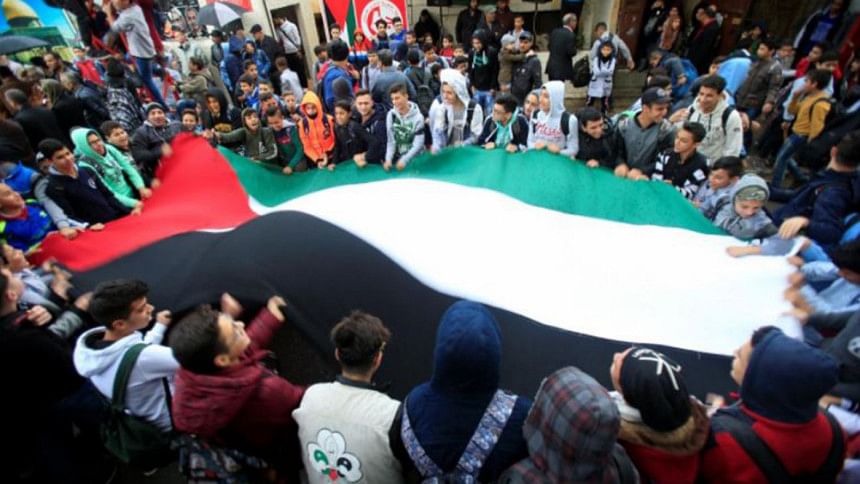 Jerusalem -- specifically its eastern Old City, home to important shrines of Judaism, Christianity and Islam -- is at the heart of the Israeli-Palestinian conflict.
Israeli captured Arab East Jerusalem from Jordan in the 1967 Middle East War then later annexed it in a move not recognised internationally. Palestinians want it to be the capital of a future independent state and resolution of its status is fundamental to any peace-making.
Trump is due to announce later on Wednesday that the United States recognises the city as Israel's capital and will move its embassy there from Tel Aviv, breaking with longtime policy. .
"This is insane. You are speaking about something fateful. Jerusalem is the capital of the state of Palestine and neither the world nor our people will accept it," said Samir Al-Asmar, 58, a merchant from the Old City who was a child when it fell to Israel.
"It will not change what Jerusalem is. Jerusalem will remain Arab. Such a decision will sabotage things and people will not accept it."
Palestinian newspapers also decried the move.
"Trump Defies the World," thundered Al-Ayyam. Another, Al-Hayat, roared "Jerusalem is the Symbol of Palestinian Endurance" in a red-letter headline over an image of the city's mosque compound flanked by Palestinian flags.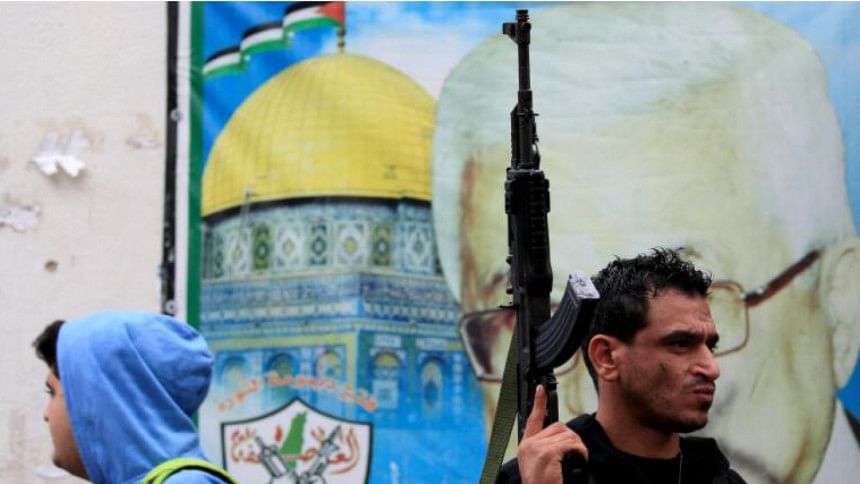 Palestinian leaders have also warned the move could have dangerous consquences. Although winter rains dampened protests called for East Jerusalem, the occupied West Bank and Hamas-dominated Gaza Strip, few doubted fresh bloodshed now loomed.
Israeli security forces braced for possible unrest but police said the situation in Jerusalem was calm for now.
That could quickly change, given the religious passions that swirl around the Old City, where Al Aqsa Mosque, Islam's third-holiest shrine, abuts the Western Wall prayer plaza, a vestige of two ancient Jewish temples.
Palestinians mounted two uprisings, or intifadas, against Israeli occupation from 1987 to 1993 then from 2000 to 2005, the latter ignited by a visit by then Prime Minister Ariel Sharon to the shrine area, known to Jews as Temple Mount.
Violent confrontations also took place in July this year after Israel installed metal detectors at the entrance to the Al Aqsa compound. Four Palestinians and three Israelis were killed, as well as two policemen shot dead by gunmen.
ANGRY IN GAZA
In the Palestinian coastal enclave of Gaza, demonstrators chanted "Death to America", "Death to Israel" and "Down with Trump". They also burned posters depicting the US, British and Israeli flags.
Youssef Mohammad, a 70-year-old resident of a refugee camp, said Trump's move would be a test for Arab leadership at a time of regional chaos and shifting alliances.
"Let him do it. Let's see what Arab rulers and kings will do. They will do nothing because they are cowards," the father of eight said.
The Jerusalem uproar could affect Egyptian-brokered efforts to bring Gaza, which has been under Islamist Hamas control for a decade, back under the authority of US-backed Palestinian President Mahmoud Abbas, who favours negotiation with Israel.
Hamas spokesman Hazem Qassem said Trump's planned moved showed the United States was biased.
"The United States was never a neutral mediator in any cause of our people. It has always stood with the occupation (Israel)," he said.
He said Abbas' administration should "rid itself of the illusion that rights can be achieved through an American-backed deal".