White House under fire for barring CNN reporter from event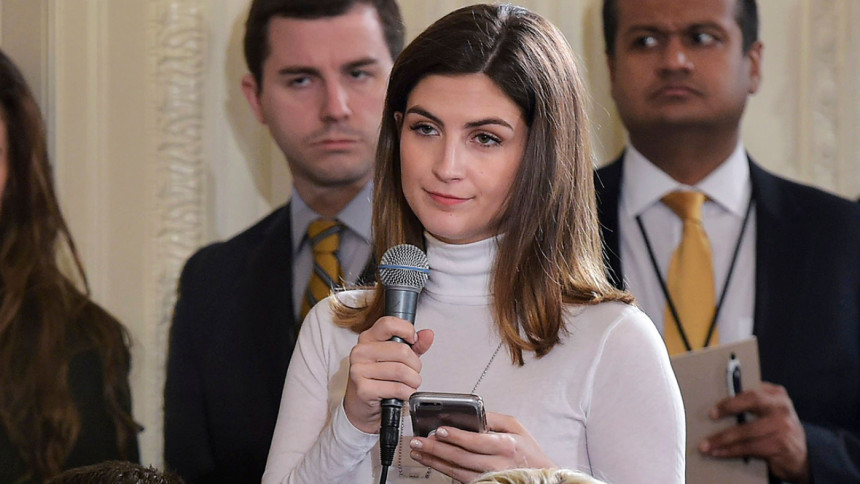 The White House was under fire Wednesday for barring a CNN reporter from attending an event with the president, allegedly for having asked questions that officials objected to.
Reporter Kaitlan Collins was quoted by CNN as saying that White House communications officials told her she could not attend an event with US President Donald Trump and European Commission chief Jean-Claude Juncker because she had asked "inappropriate" questions earlier in the day.
"We strongly condemn the White House's misguided and inappropriate decision today to bar one of our members from an open press event after she asked questions they did not like," the White House Correspondents' Association said in a statement.
"This type of retaliation is wholly inappropriate, wrong-headed, and weak. It cannot stand," it said.
CNN also condemned the White House's decision, saying: "Just because the White House is uncomfortable with a question regarding the news of day doesn't mean the question isn't relevant and shouldn't be asked."
Meanwhile, other journalists -- including from rival networks -- came to Collins' defense.
"As a member of the White House Press pool- @FoxNews stands firmly with @CNN on this issue and the issue of access," tweeted Bret Baier of Fox News.
White House press secretary Sarah Sanders -- one of the two officials whom Collins said delivered news of the ban -- issued a statement alleging that the reporter refused to leave when asked.
"At the conclusion of a press event in the Oval Office a reporter shouted questions and refused to leave despite repeatedly being asked to do so," Sander said in a statement.
"Subsequently, our staff informed her she was not welcome to participate in the next event, but made clear that any other journalist from her network could attend," she said.
The Trump White House has a contentious relationship with the press, and the president has termed leading media -- including CNN -- the "enemy of the American People."