Millions voted illegally
Says Trump, pledges fraud investigation; House Speaker Paul Ryan sees no evidence to support illegal voting claim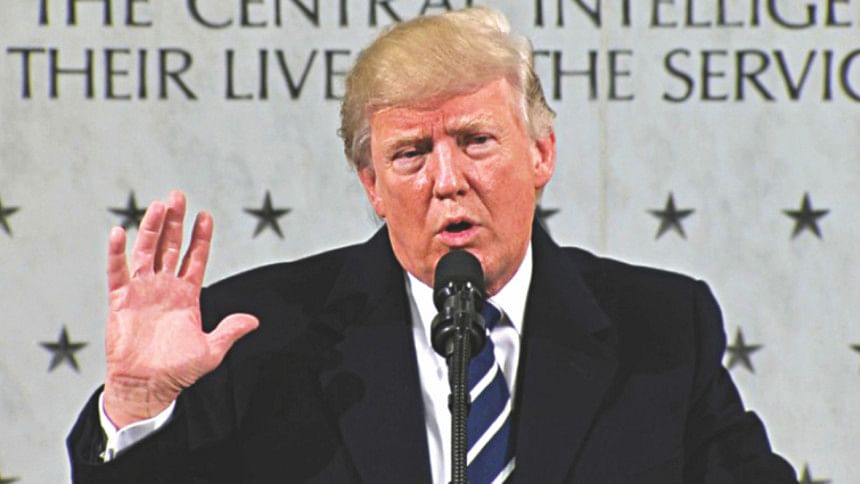 President Donald Trump said yesterday he would seek a "major investigation" on voter fraud in the November election, despite an overwhelming consensus among state officials, election experts and politicians that voter fraud is rare in the United States.
"I will be asking for a major investigation into VOTER FRAUD, including those registered to vote in two states, those who are illegal and....even, those registered to vote who are dead (and many for a long time). Depending on results, we will strengthen up voting procedures!" Trump said on Twitter.
He did not elaborate beyond the two Twitter posts.
State officials in charge of the Nov 8 election have said they found no evidence of widespread voter fraud and there is no history of it in US elections. House of Representatives Speaker Paul Ryan, the most senior Republican in Congress, repeated on Tuesday he had seen no evidence to support Trump's claims.
Republican Trump won the Electoral College that decides the presidency and gives smaller states more clout in the outcome. However, he lost the popular vote to Democratic rival Hillary Clinton by about 2.9 million.
Trump has bristled at references to the popular vote results, which, combined with allegations of Russian tampering in the election on his behalf, has led to criticism that his victory was not legitimate.
The former New York businessman has never substantiated his claim of widespread voter fraud.
His announcement on Twitter follows a White House press briefing on Tuesday in which his spokesman Sean Spicer confirmed that Trump continued to believe that millions of illegal immigrants voted in the Nov 8 election.
Spicer did not provide any evidence to support those beliefs. Asked if Trump would initiate an investigation if he thought there had been such a large-scale assault on a bedrock American democracy, he said none was planned.
After persistent questioning he said "maybe we will ... anything is possible."