Turkey calls for int'l probe into Khashoggi murder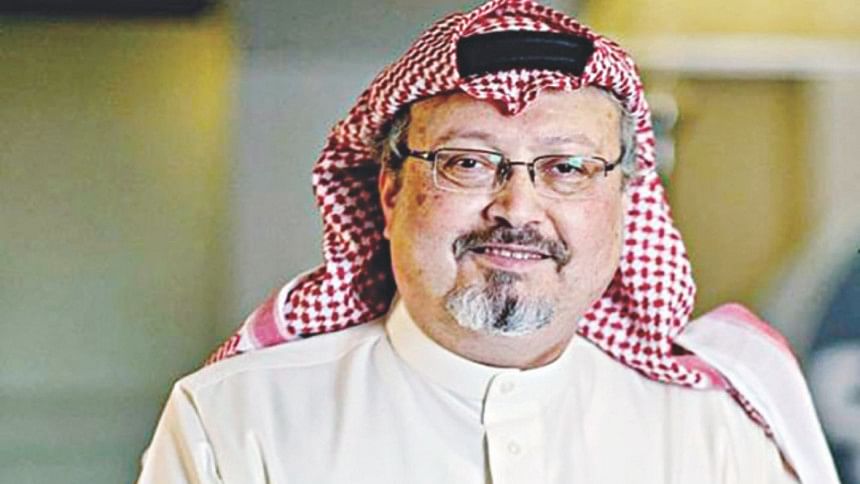 Turkey yesterday called for an international investigation into the murder of journalist Jamal Khashoggi at the Saudi consulate in Istanbul last month.
"At the current stage we believe an international investigation is a must," Foreign Minister Mevlut Cavusoglu was quoted as saying by the state-run Anadolu news agency.
Khashoggi, 59, a Washington Post columnist and critic of Crown Prince Mohammed bin Salman, was last seen entering the kingdom's consulate on October 2 to obtain paperwork for his marriage.
Turkish media has published gruesome details of the murder. According to a Turkish prosecutor he was strangled and dismembered soon after he stepping through the mission's doors.
After repeated denials, Saudi Arabia finally admitted Khashoggi had been murdered at the compound but blamed it on a "rogue" operation.
Turkey had initially prioritised cooperation with Saudi Arabia, and Riyadh last month dispatched its chief prosecutor to Istanbul for talks with Turkish authorities and to examine the consulate -- scene of the murder.
Turkish officials however cast doubt on whether Saudi Arabia was willing to genuinely cooperate in its investigation.
"In the beginning we said we formed a working group with Saudi Arabia and that we had no plans to take the (murder) into international court," Cavusoglu said in parliament.
But he added that was not the case any more and the government now believed an international probe was essential.
"We will do whatever needed to shed light on all its aspects of this murder," Cavusoglu said.
Ankara has already shared voice recordings linked to the murder with a number of countries including Saudi Arabia, the United States and its Western allies.