Delhi's air pollution drives car rationing; Taj Mahal gets air purifier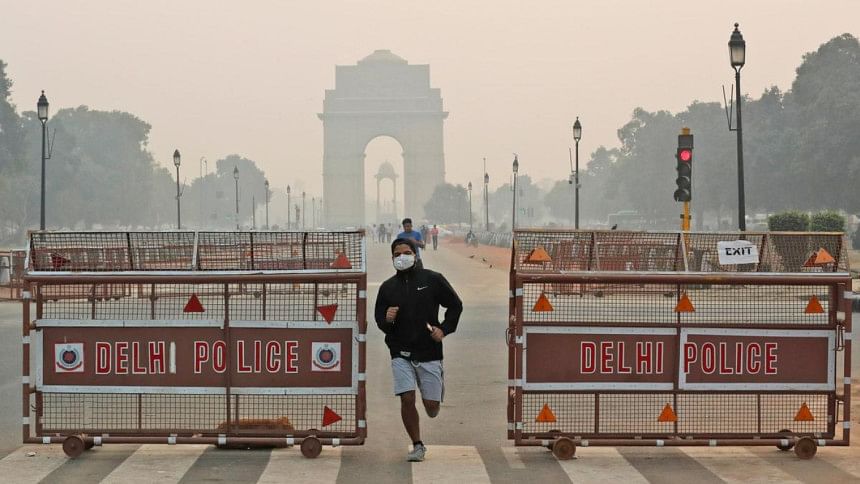 Starting 8:00am today, the Delhi government has implemented the "odd-even" traffic rationing scheme as air pollution levels in the city reach apocalyptic levels, reports NDTV.
Meanwhile AFP reports quoting the Press Trust of India, as smog levels exceeded those of Beijing by more than three times, authorities also parked a van with an air purifier near the Taj Mahal -- the iconic 17th-century marble mausoleum 250 kilometres (150 miles) south of Delhi -- in a bid to clean the air in its surrounds.
Nearly 200 teams of the Delhi Traffic Police have been deployed to ensure compliance and around 5,000 volunteers have been trained to create awareness about the scheme.
According to the Central Pollution Control Board (CPCB), Delhi's 24-hour average air quality index stood at 494 at 4 pm on Sunday, the highest since November 6, 2016, when it was 497, according to NDTV.
The pollution levels prompted the administrations in Ghaziabad, Noida, Gurgaon and Faridabad to close all government and private schools till November 5.
Thirty-seven flights were diverted from the Delhi airport due to low visibility caused by the thick blanket of smoke.
The scheme will be applicable from 8 am to 8 pm till November 15. It will not be effective on Sunday, November 10. On the first day of the odd-even scheme exercise, only even-numbered non-transport vehicles will be allowed on Delhi roads, according to India Today.
What is odd-even scheme?
The odd-even scheme is a traffic rationing measure by Arvind Kejriwal-led Delhi government under which private vehicles with registration numbers ending with an odd digit (1, 3, 5, 7, 9) will be allowed on roads on odd dates and those with an even digit (0, 2, 4, 6, 8) on even dates. The rules will also apply to the vehicles with registration numbers of other states.