NY suspect had no criminal record in Bangladesh: IGP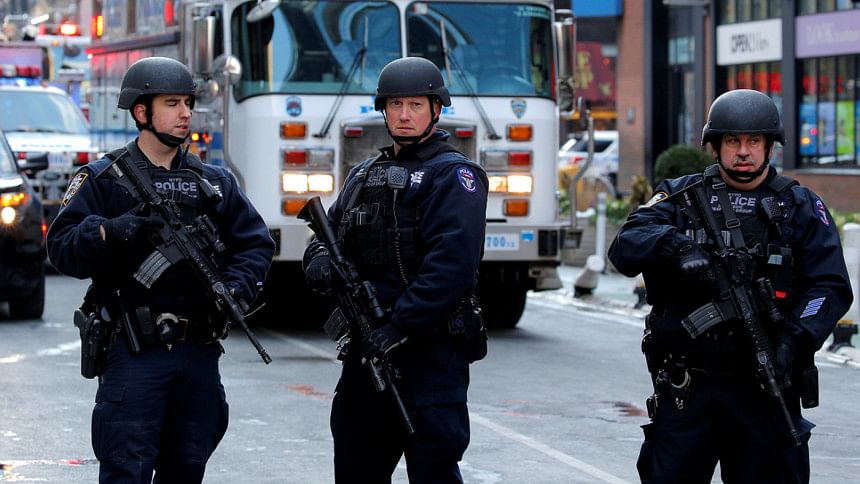 The Bangladeshi man suspected of trying to bomb one of New York City's busiest commuter hubs had no criminal record in his home country which he last visited in September, Bangladesh's police chief said on Monday.
Inspector General of Police AKM Shahidul Hoque told Reuters the information was based on the passport number of the suspect, Akayed Ullah.
Ullah was from the southeastern Bangladeshi district of Chittagong, Hoque said. He last visited Bangladesh on September 8.
The Bangladeshi government also issued a statement on Monday condemning the attack.
"A terrorist is a terrorist irrespective of his or her ethnicity or religion, and must be brought to justice," a spokesman for the country's embassy in Washington said in an e-mailed statement.
Ullah, who had a homemade bomb strapped to his body, set off an explosion in an underground pedestrian corridor between New York's Times Square and the Port Authority Bus Terminal at rush hour, injuring himself and three others in what New York Mayor Bill de Blasio called an attempted terrorist attack.
He had burns and lacerations while the three other people, including a police officer, had minor injuries.