New York fire kills seven children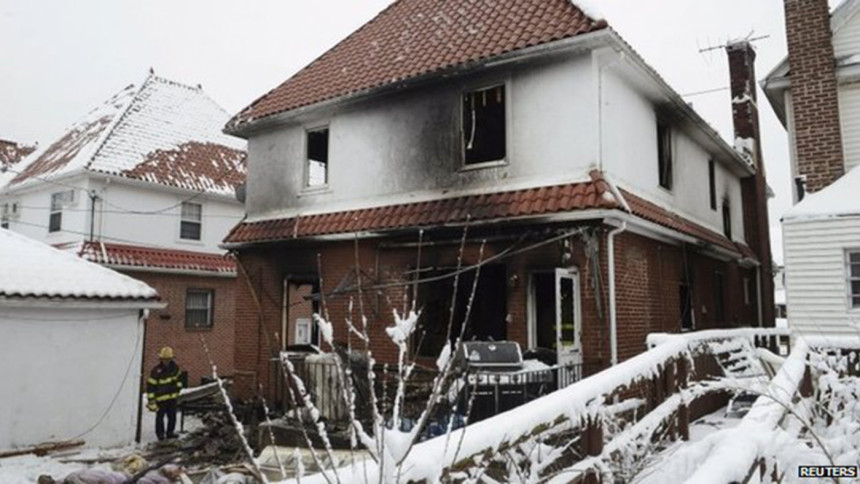 Seven children have died in a house fire in New York City, officials say.
Fire Commissioner Daniel Nigro said that the blaze started in Brooklyn shortly after midnight and that those killed were all between five and 15 years old.
A woman believed to be the children's mother and a teenager escaped by jumping out of upper-floor windows.
Both survivors are in a critical condition in hospital, suffering from burns and smoke inhalation.
Speaking at a press conference on Saturday, Nigro said that the incident was the "largest tragedy by fire that this city has had in seven years".
"It's a tragedy for this family, it's a tragedy for this community, it's a tragedy for the city," he added.
Fire department spokesman Jim Long said that more than 100 firefighters had worked to bring the blaze under control.
The fire was believed to have been started by a malfunctioning hot plate in the kitchen.
Nigro said that the family had become trapped on the upper floor when the fire reached the stairs, cutting off their escape.
"There was no evidence of smoke detectors on either the first or the second floor that may have alerted this family to the fire," he said.